TISSUE COVER has renewed.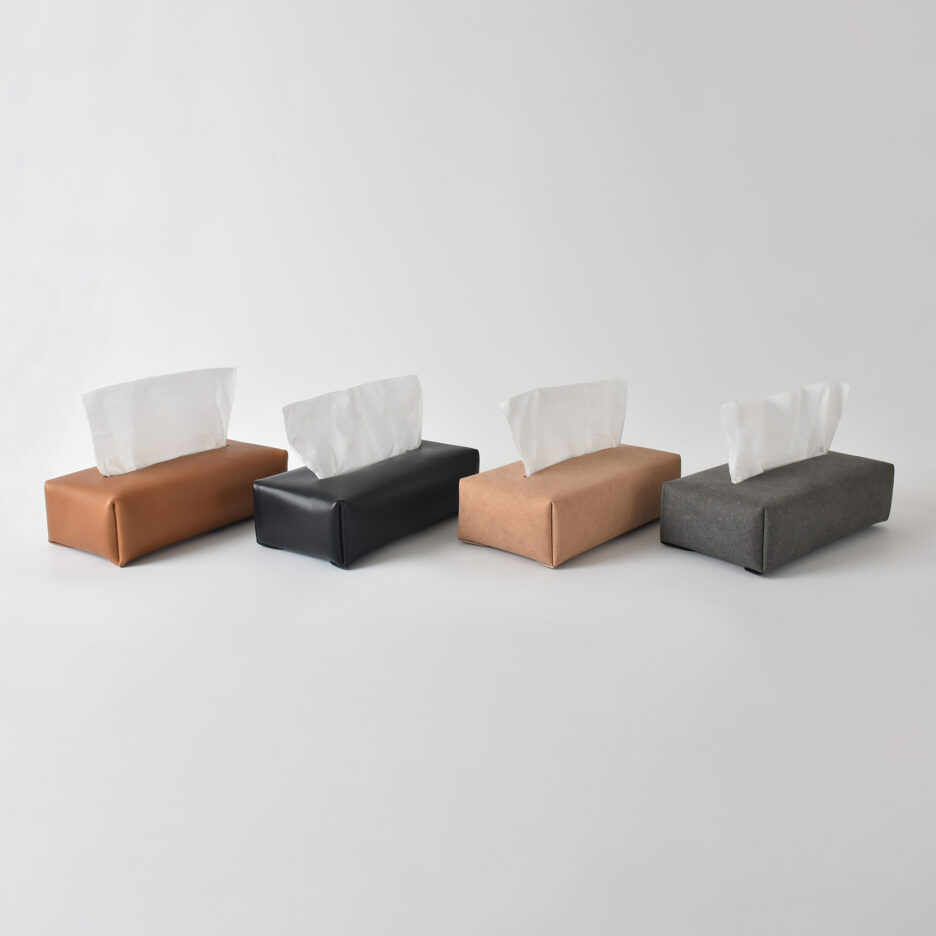 TISSUE COVER oiled leather / recycled leather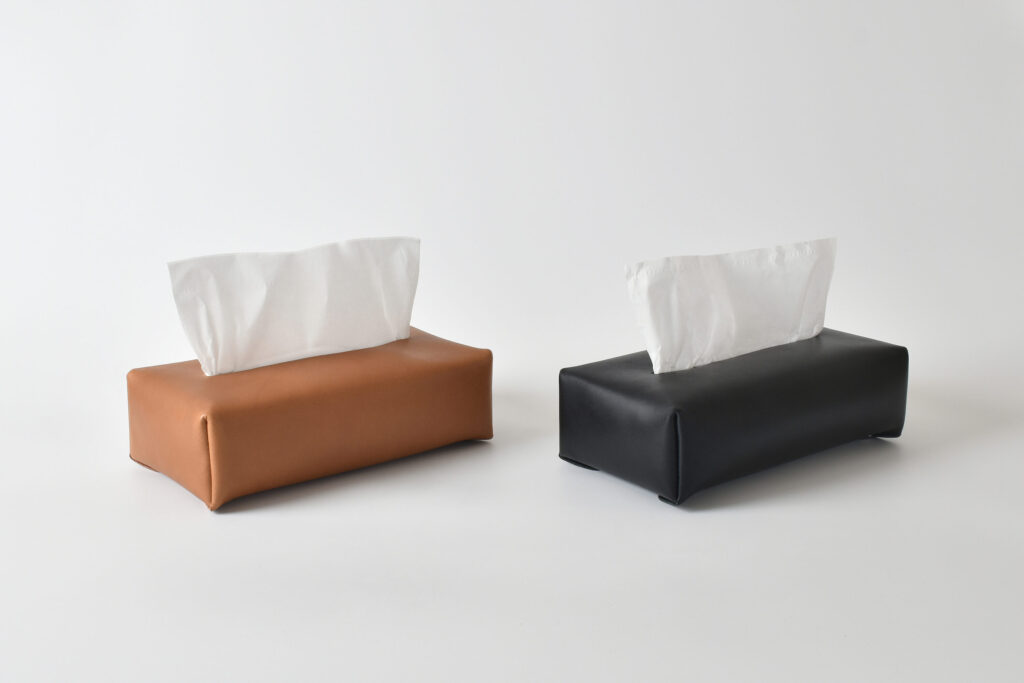 Pursuing a simple beauty, the TISSUE COVER has a minimalist design that strips away all elements that could be considered decorative, even the number of stitches in the seam.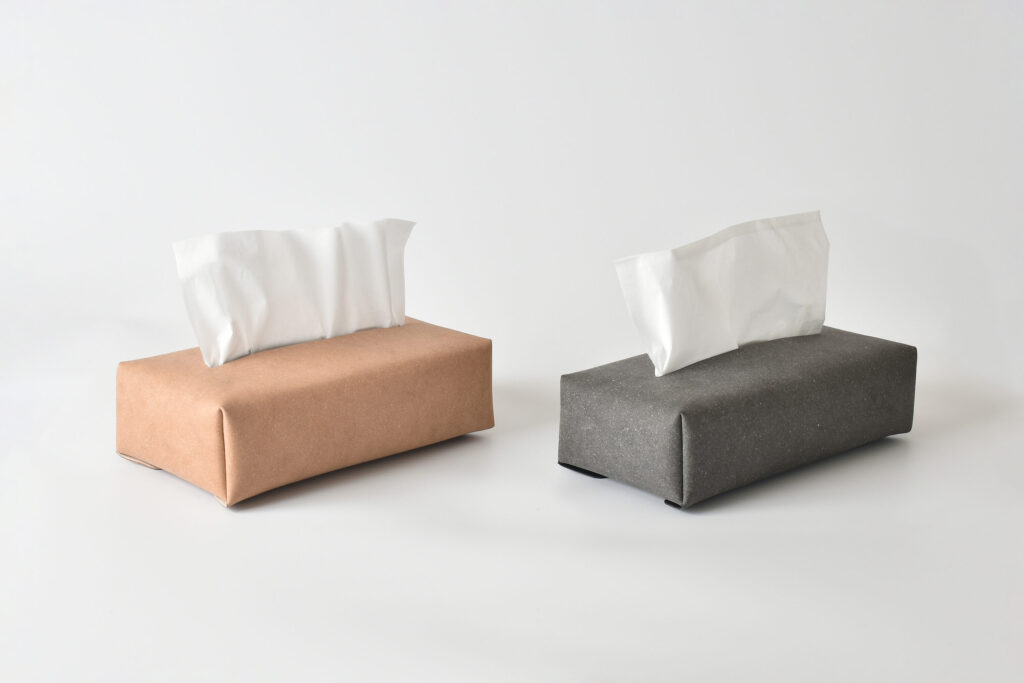 The recycled leather is made by pulverizing the scraps of natural leather into a fibrous form and solidifying it with a latex resin. It is an environmentally friendly material that is upcycled from what used to be discarded. It is thin and smooth to the touch, reminiscent of cork, and has an attractive matte and rustic texture. Unlike synthetic leather, you can enjoy it as it ages over time.
For this renewal, we have sought greater ease of use by slightly increasing the size to accommodate a greater number of compatible tissue boxes.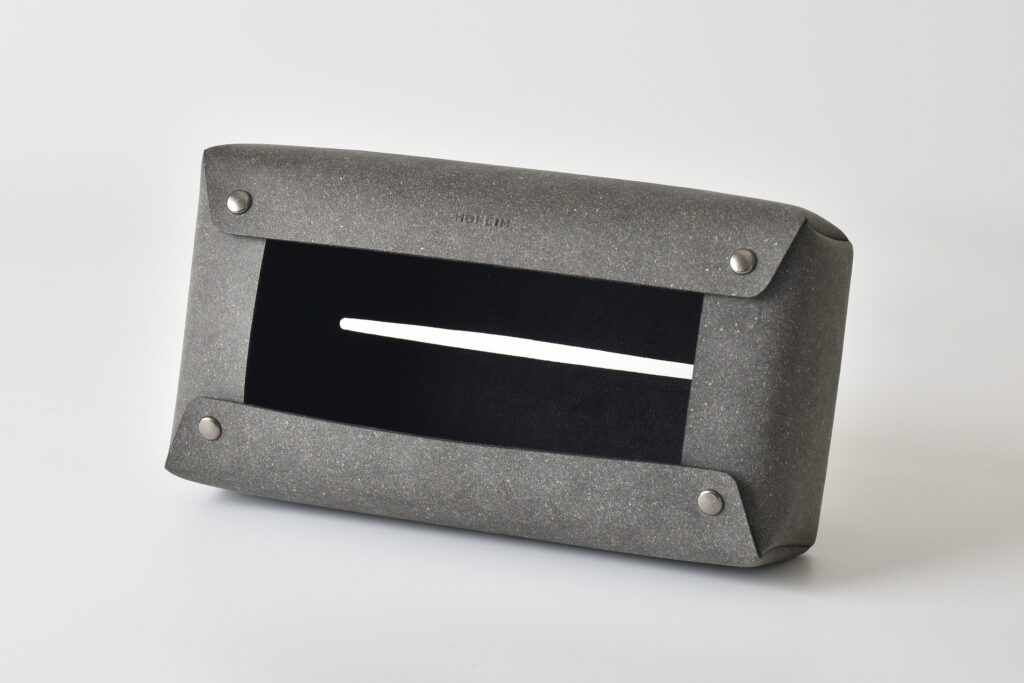 The width and height have been increased by 10mm over that of the previous version,
allowing more types of slim tissue boxes to fit.
In addition, the snap buttons on the bottom have been changed to a more compact size. It is now easier than before to put on and take off when you change boxes.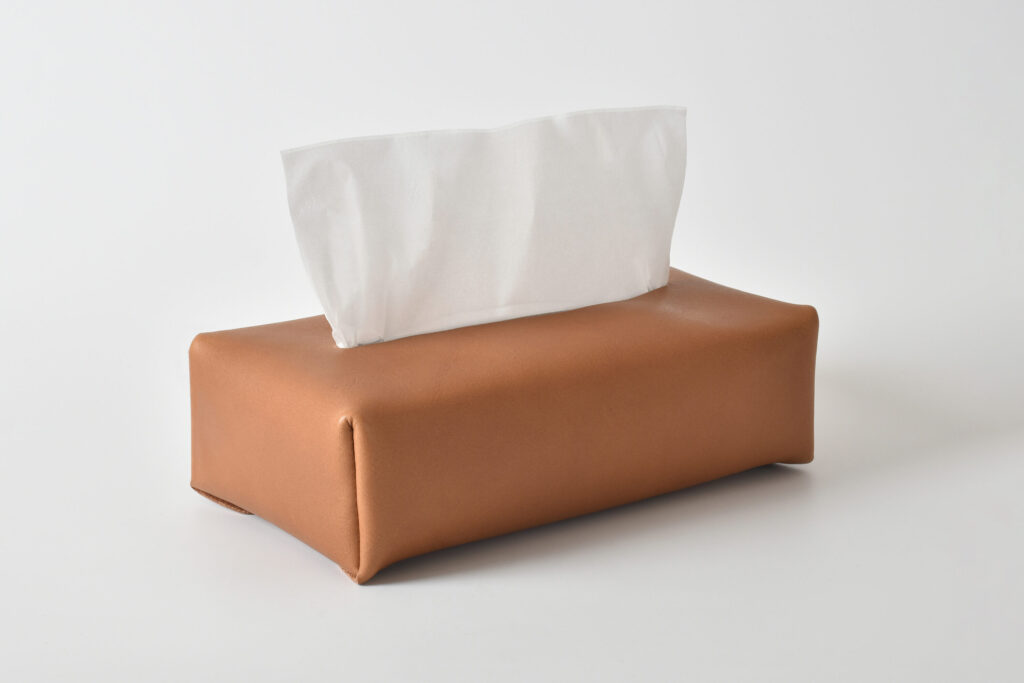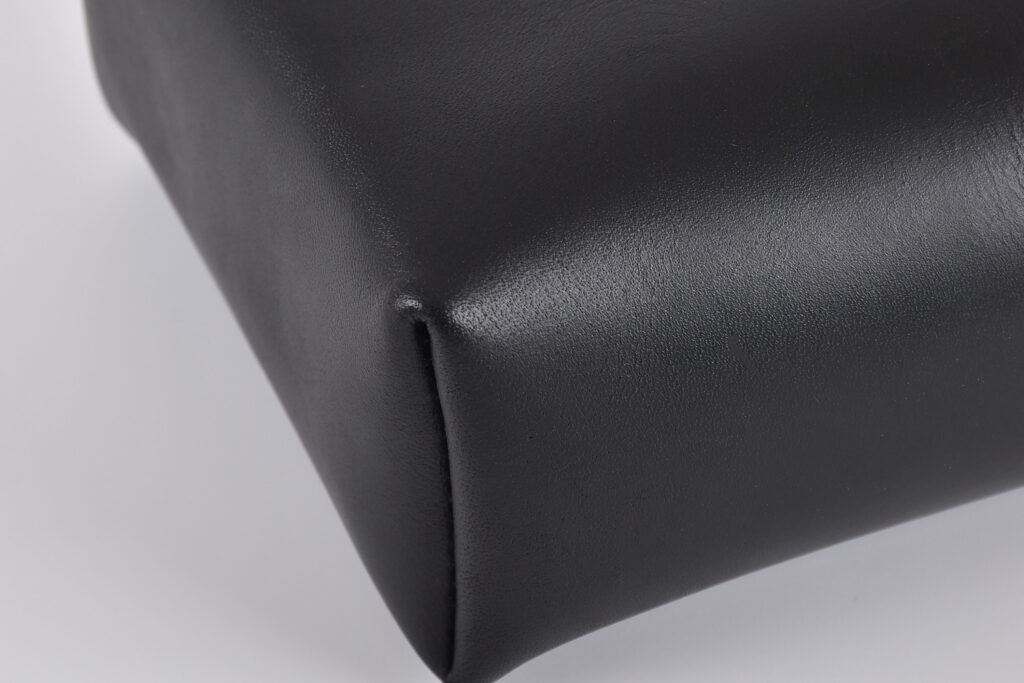 The oiled leather we used to use has been replaced with lead-free and phthalate-free "Oiled Dakota" in this renewal. The amount of chrome in the tanning process has been reduced, and more tannin is now added at the dyeing stage. This supple leather has a moderate firmness.
The natural texture and expression of the leather further accentuates the beauty of the unadorned TISSUE COVER.