FUUTO × STONEWARE MUG & PLATE
Client

FUUTO COFFEE AND BAKESHOP

Product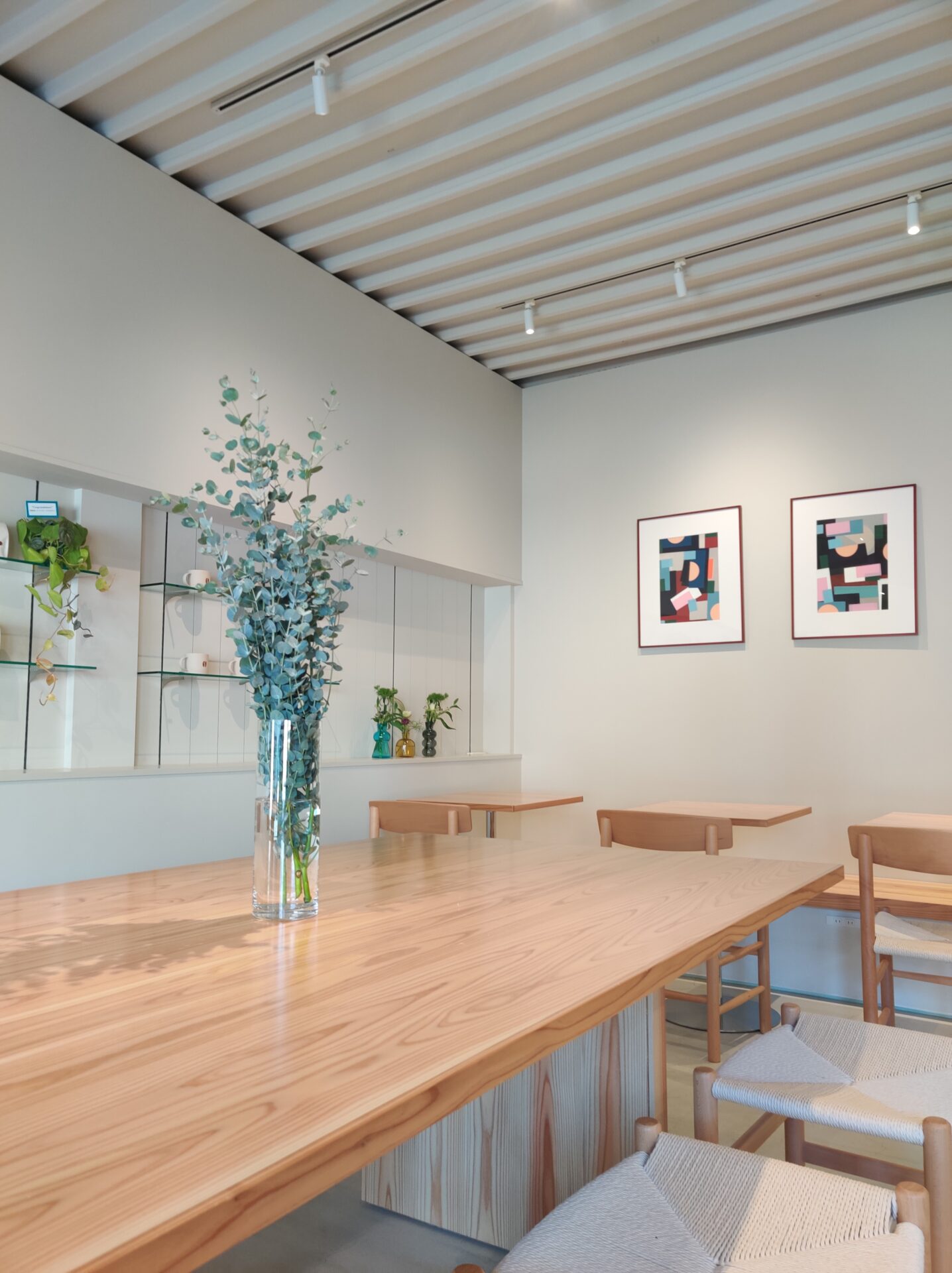 Fujiyoshida City in Yamanashi Prefecture, with a view of the highest mountain in Japan, boasts of being "a town as close as possible to Mt. Fuji." In a corner of town in this beautiful location, you can find the "FUUTO COFFEE AND BAKE SHOP," which opened in January 2022.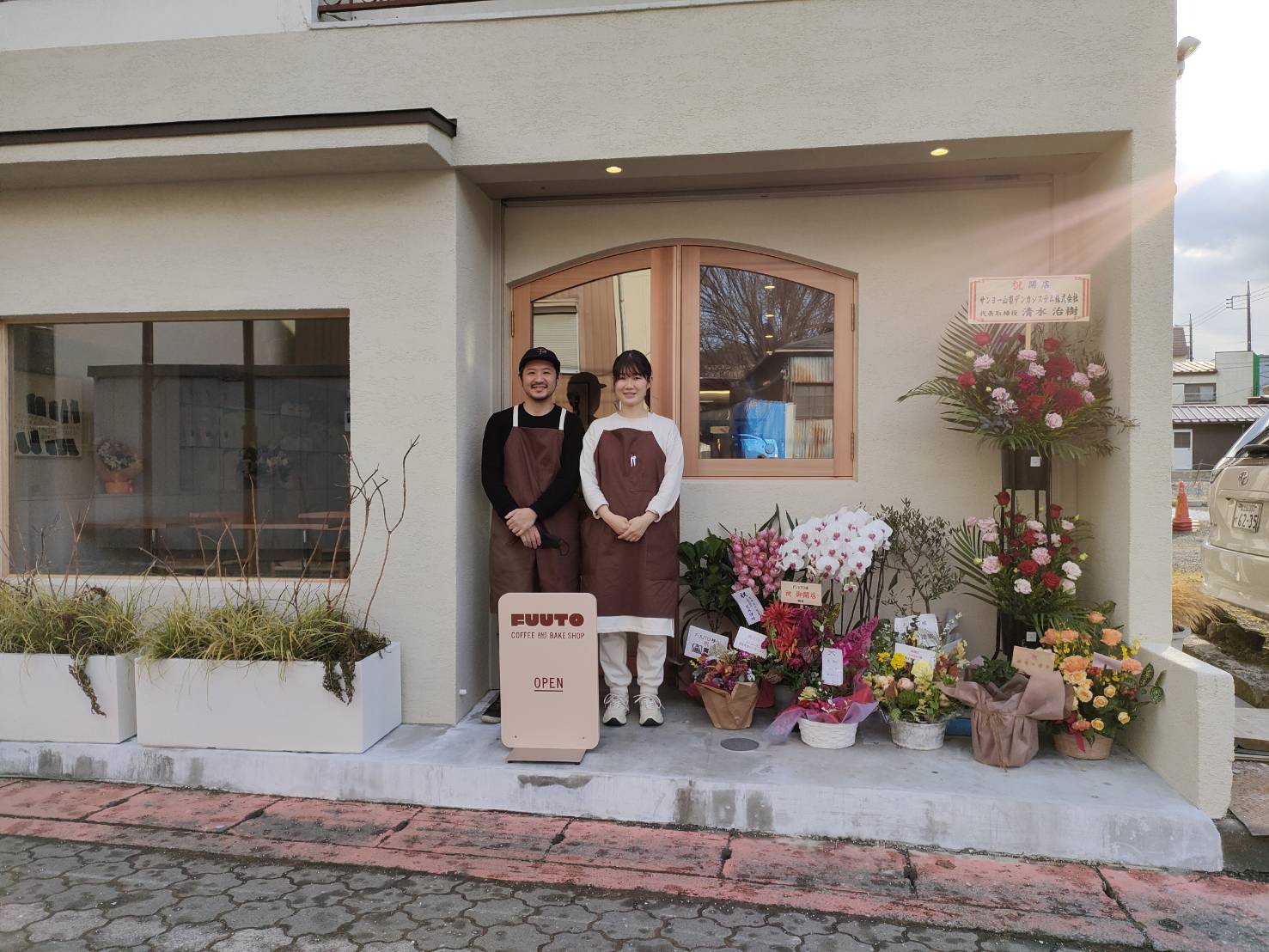 This coffee and baked sweets shop was founded on the site of a former tofu shop that had been in business for 70 years. The name "FUUTO" reflects the desire of the couple who run the shop to create a place where people can "breathe a sigh of relief" or "take a rest" ("fuu" is a sound of exhalation in Japanese). This is also reflected in the warm interior designed by STUDIO DOUGHNUTS.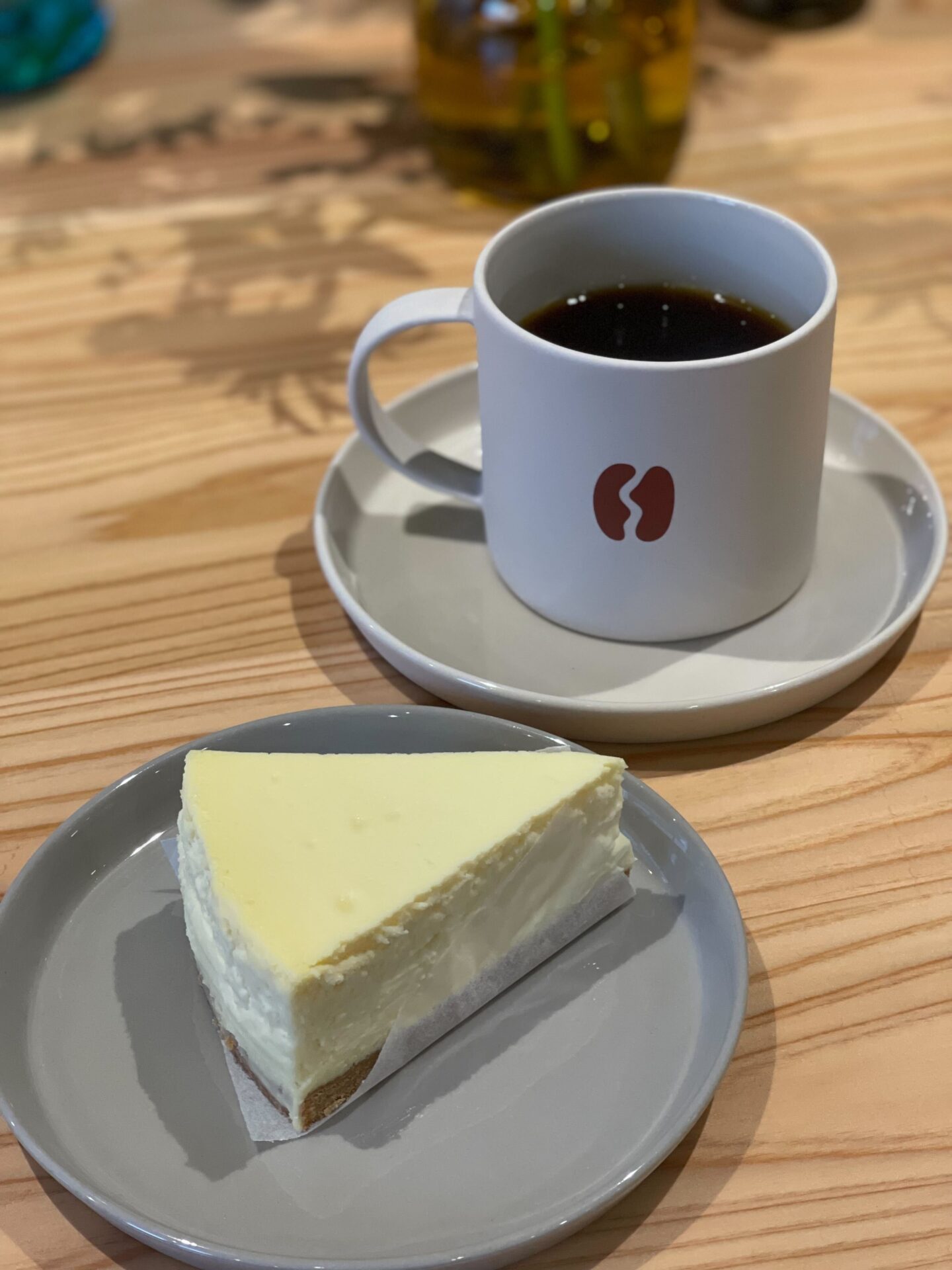 MOHEIM's STONEWARE MUG and PLATE are used to serve coffee and sweets at the shop, and with its original logo on the MUG, the FUUTO's special mug was born. This MUG is also on sale at this cafe, and has quickly become very popular. It was almost sold out right after the shop opened and additional orders had to be placed. The texture of STONEWARE and the warmth of the logo are a good combination.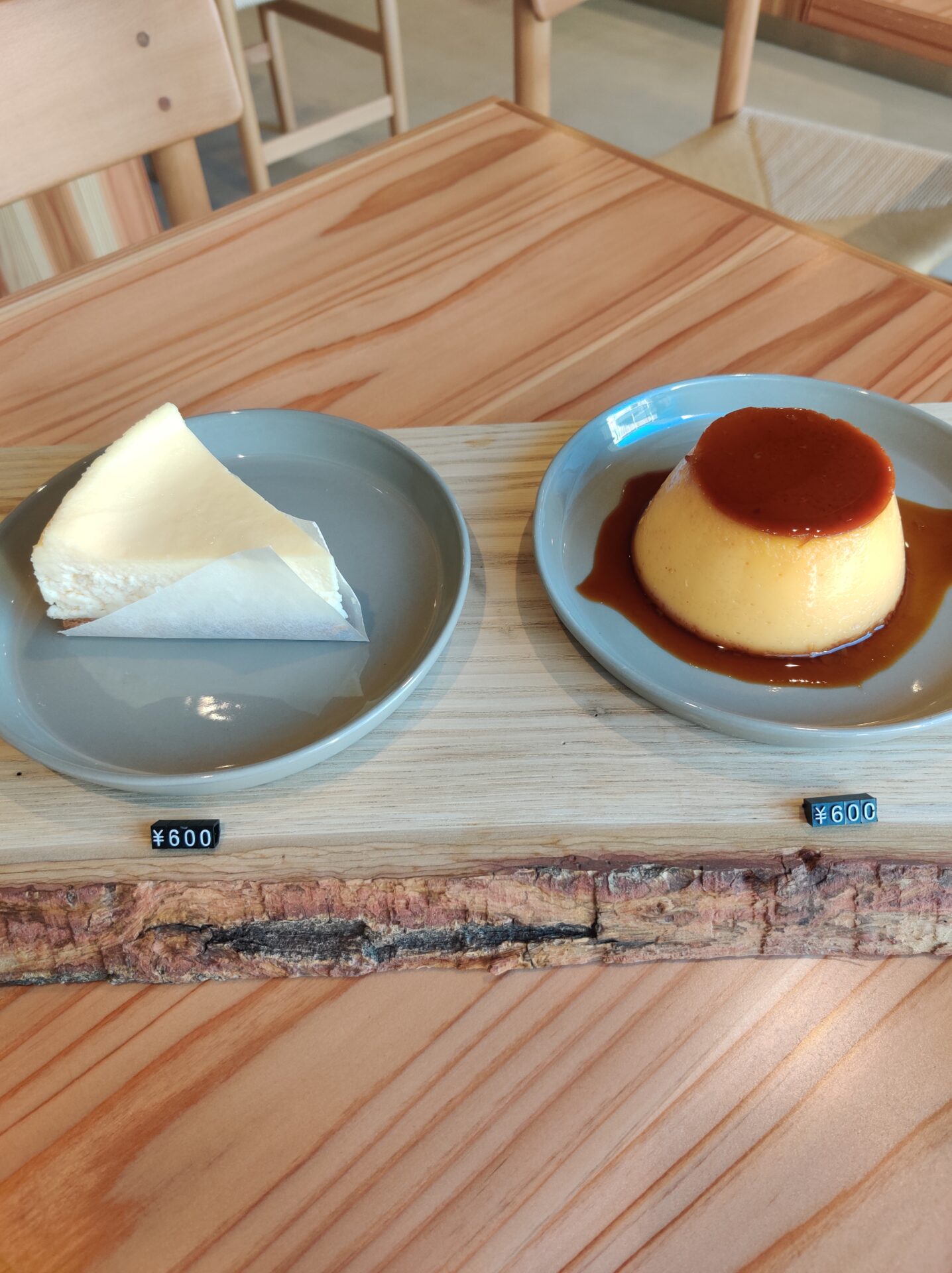 The coffee is just as popular as the sweets at FUUTO. The signature item on the menu is dorayaki (a Japanese sweet, just like a hand-sized pancake sandwiching sweet azuki-bean paste in between). Cheesecake, pudding, and lemon cake are also available.
The baked cheesecake is steamed and slowly cooked to achieve a rich flavor. The custard pudding, as you can see from the picture, is a jumbo size that would be perfect for two people to share.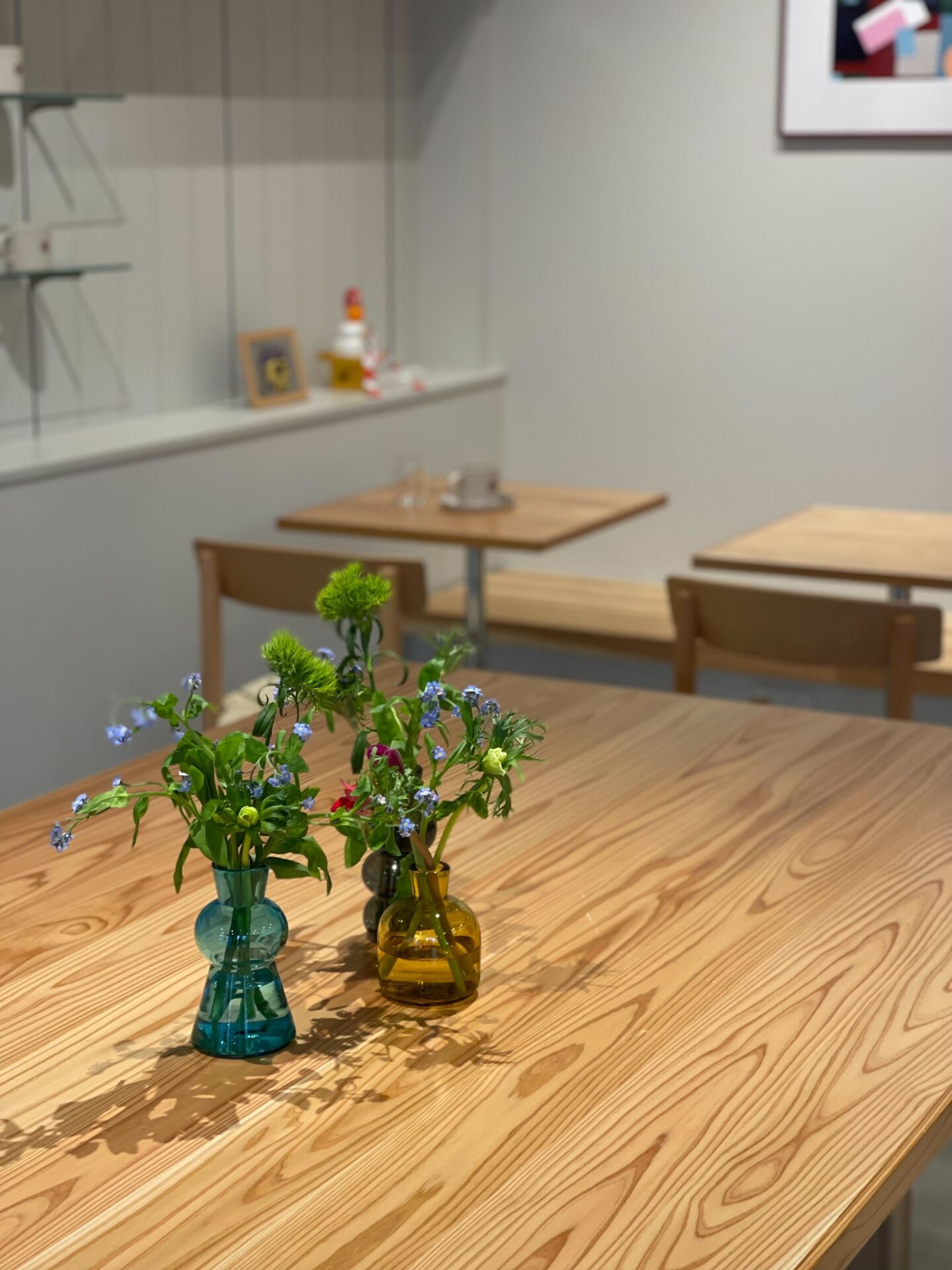 Since the shop opened, a fan has been saying, "It's worth it to travel to Fujiyoshida city from Tokyo,  just for the coffee and pastries at FUUTO!"  Why don't you visit this cafe to take a break and enjoy a relaxing moment?
---
FUUTO COFFEE AND BAKESHOP
https://www.instagram.com/fuuto_coffee.bakeshop/