WAYFARER HOTEL KYOTO SHIJO / ORI Kyoto Hotel × STONEWARE TUMBLER
Client

WAYFARER HOTEL KYOTO SHIJO / ORI Kyoto Hotel

Product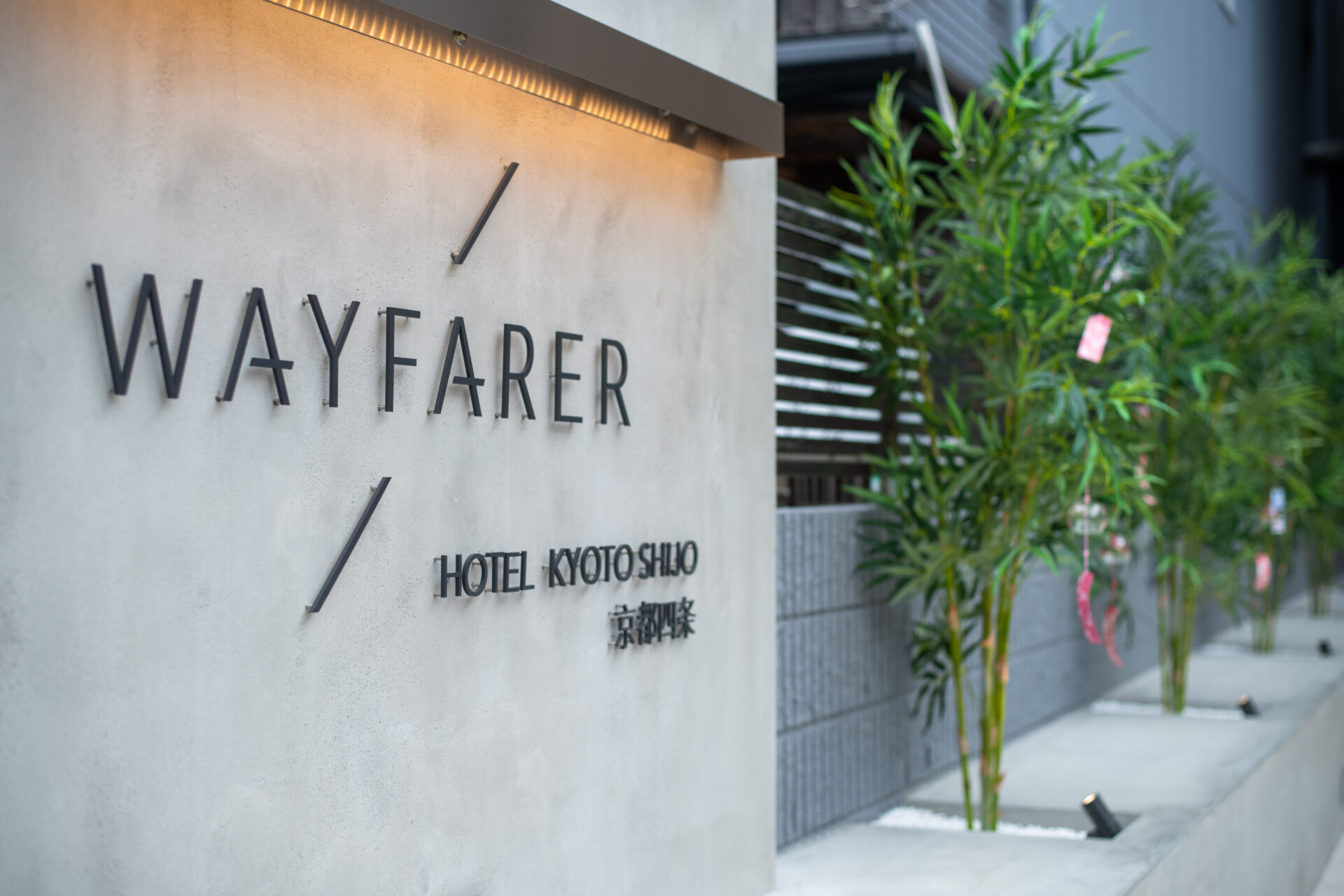 Wayfarer was created from a love for travel, experiences, and exploration. "What Is a place really like?" This is the question that always comes to mind when traveling. In order to provide a place to find out the answer to this question, they launched the first community-inspired accommodations brand in Japan. With the vision "to enable & inspire meaningful local discoveries for the everyday traveler," Wayfarer operates two lodgings in Kyoto City.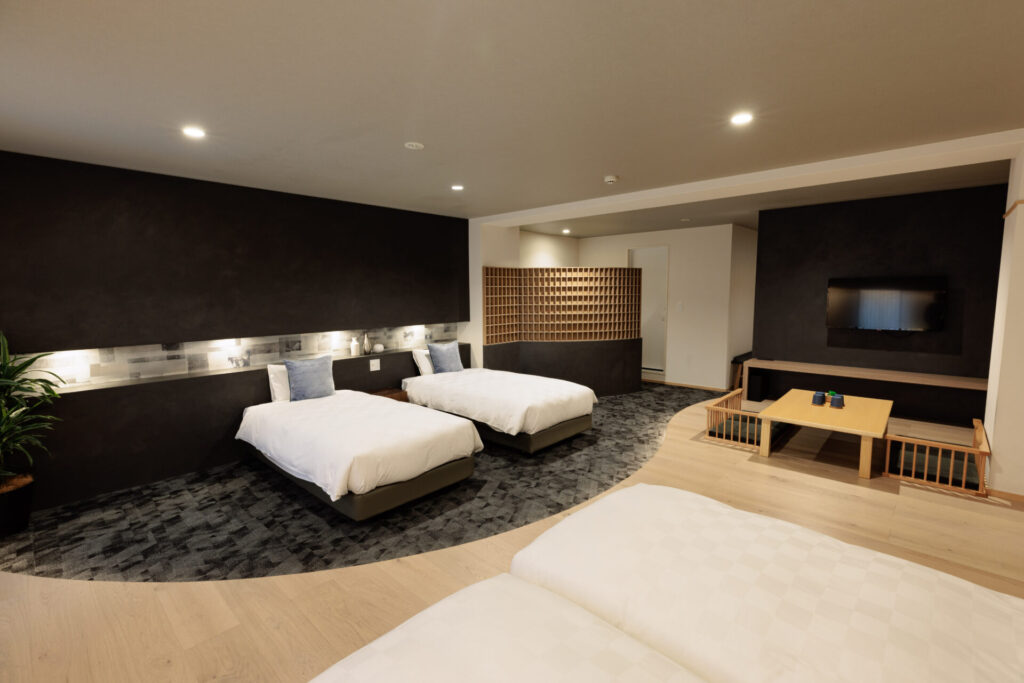 One is "WAYFARER HOTEL KYOTO SHIJO." This hotel is located in the center of Kyoto City, right next to the "main artery," Shijo Street, and has great accessibility. Of course, there are many local restaurants and bars around, and it is in an area where you can experience crafts and culture, making it the perfect place to stay for sightseeing in Kyoto.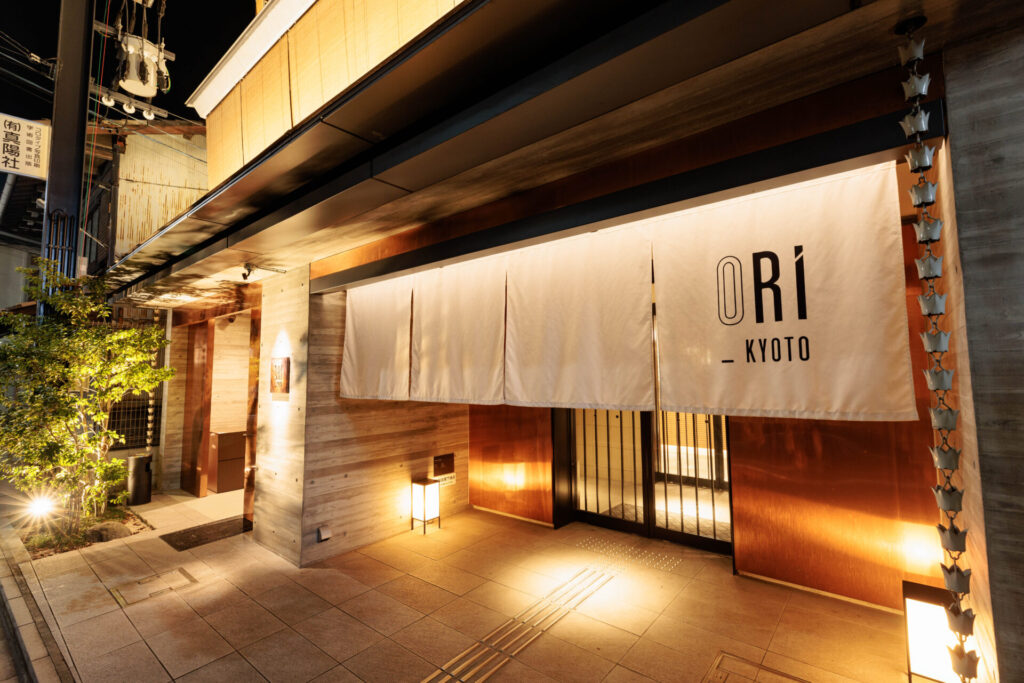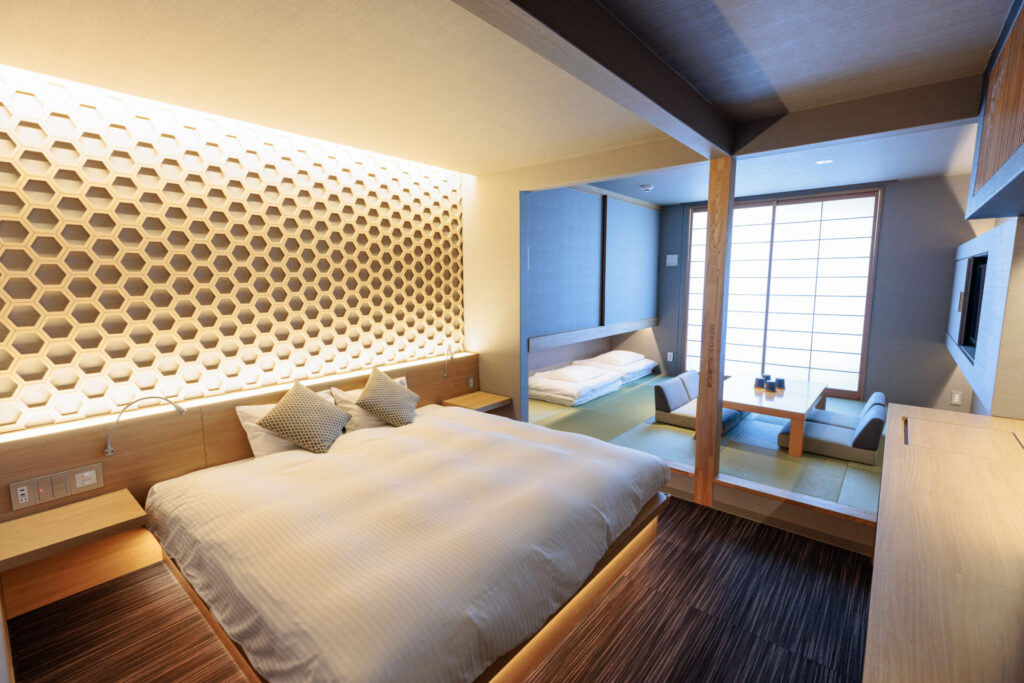 The other one, "ORI Kyoto Hotel" is also a 10-minute walk from Shijo-Karasuma Station. It features an interior design inspired by traditional Japanese patterns that creates a calm atmosphere. The many spacious rooms that can accommodate up to five people are also appealing.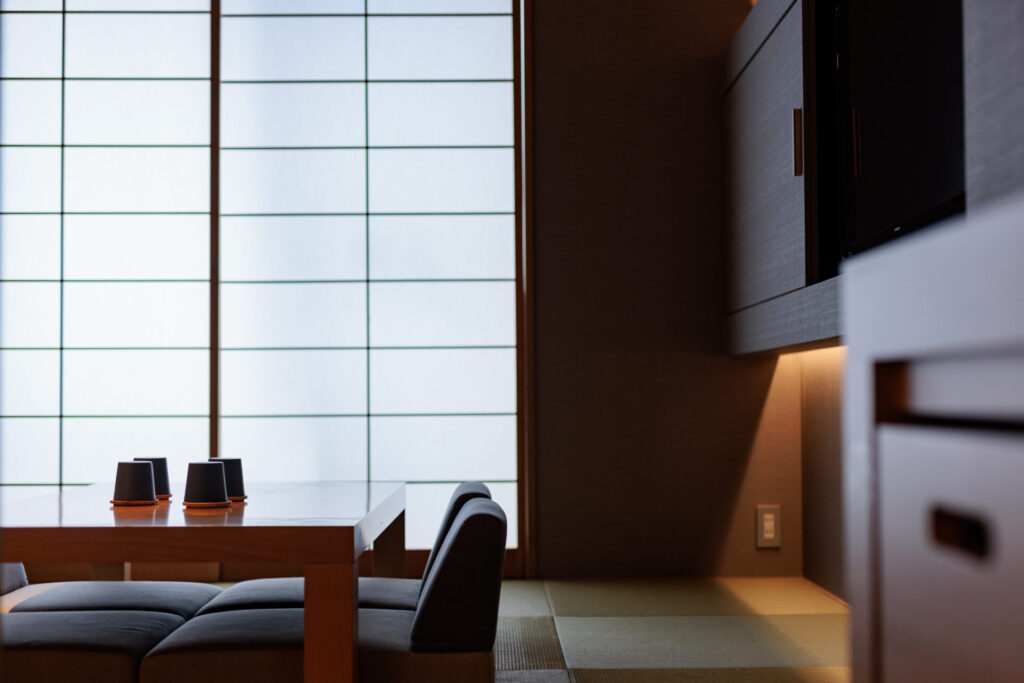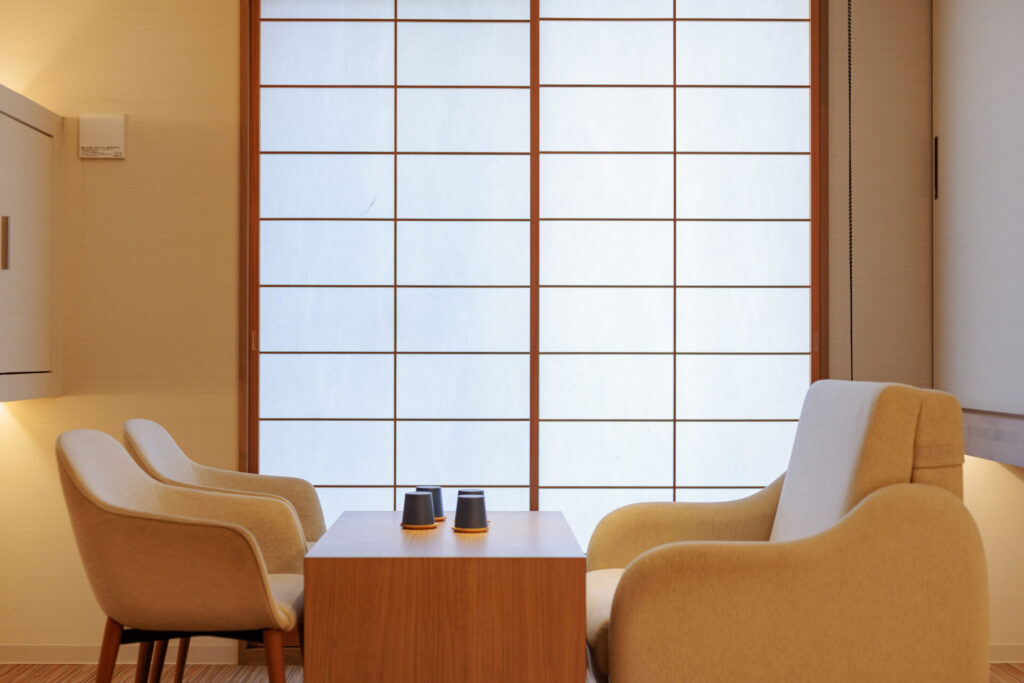 STONEWARE TUMBLER (blue) was selected for these two hotels.
A staff member of Wayfarer fell in love with the TUMBLER at a cafe and contacted MOHEIM directly about using it in the guest rooms of Wayfarer. It was the beginning of our collaboration.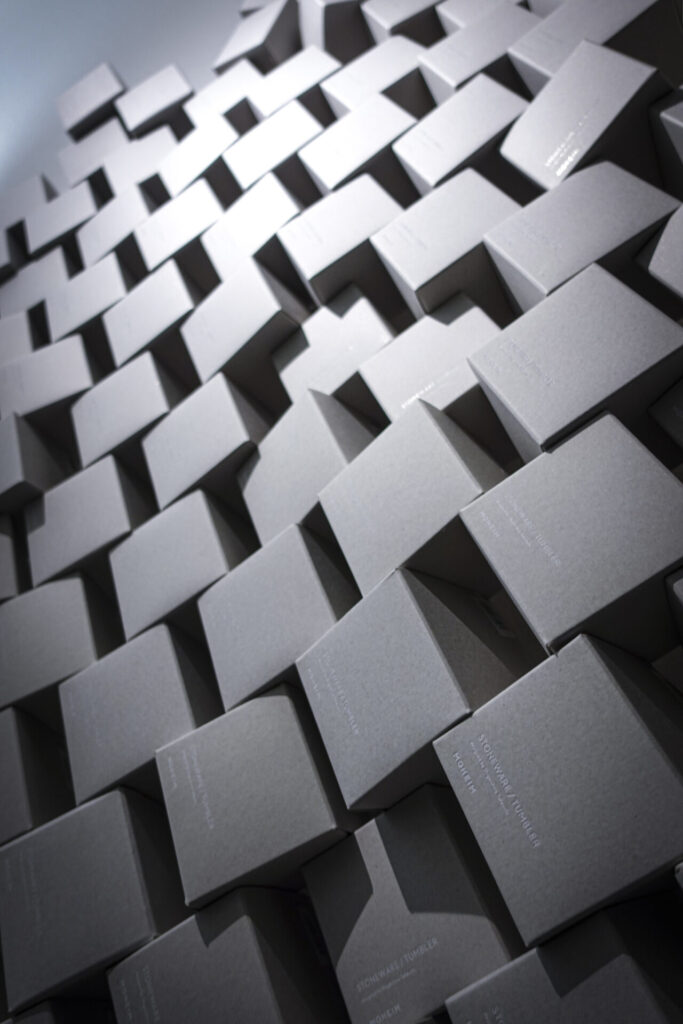 At WAYFARER HOTEL KYOTO SHIJO, an artistic installation was created with the boxes  TUMBLER came in.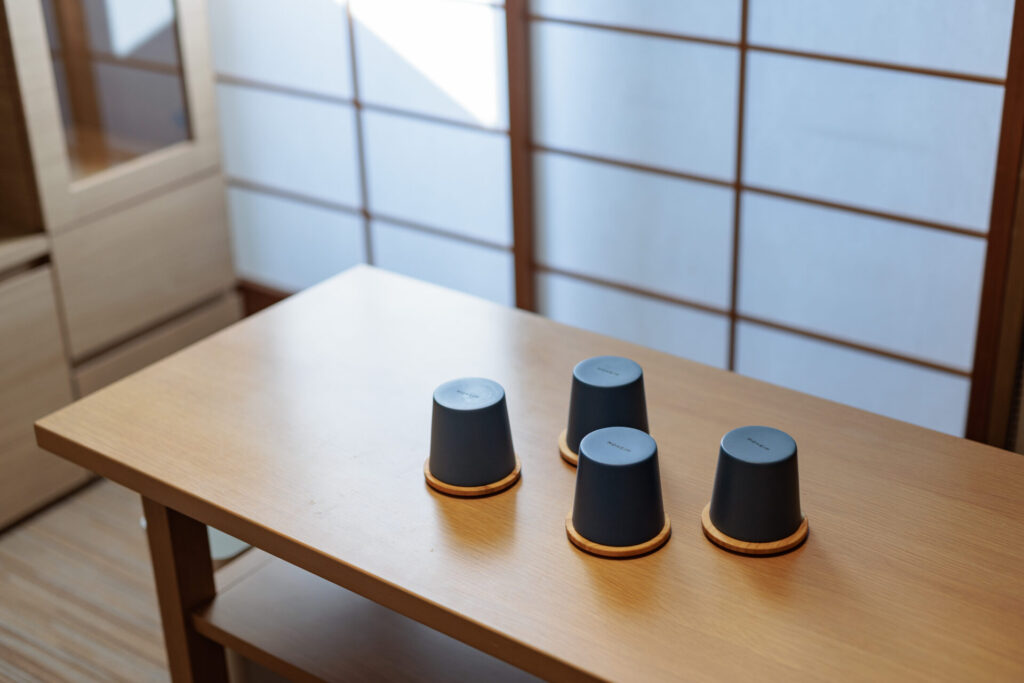 These TUMBLERs are a small treat for a moment of rest in Wayfarer's guest rooms.
---
WAYFARER HOTEL KYOTO SHIJO
https://ja.wayfarer-hotels.com/kyoto-shijo
ORI Kyoto Hotel
https://ja.wayfarer-hotels.com/ori-kyoto