New PEN TRAY's with beautiful illustrations by Ryuto Miyake.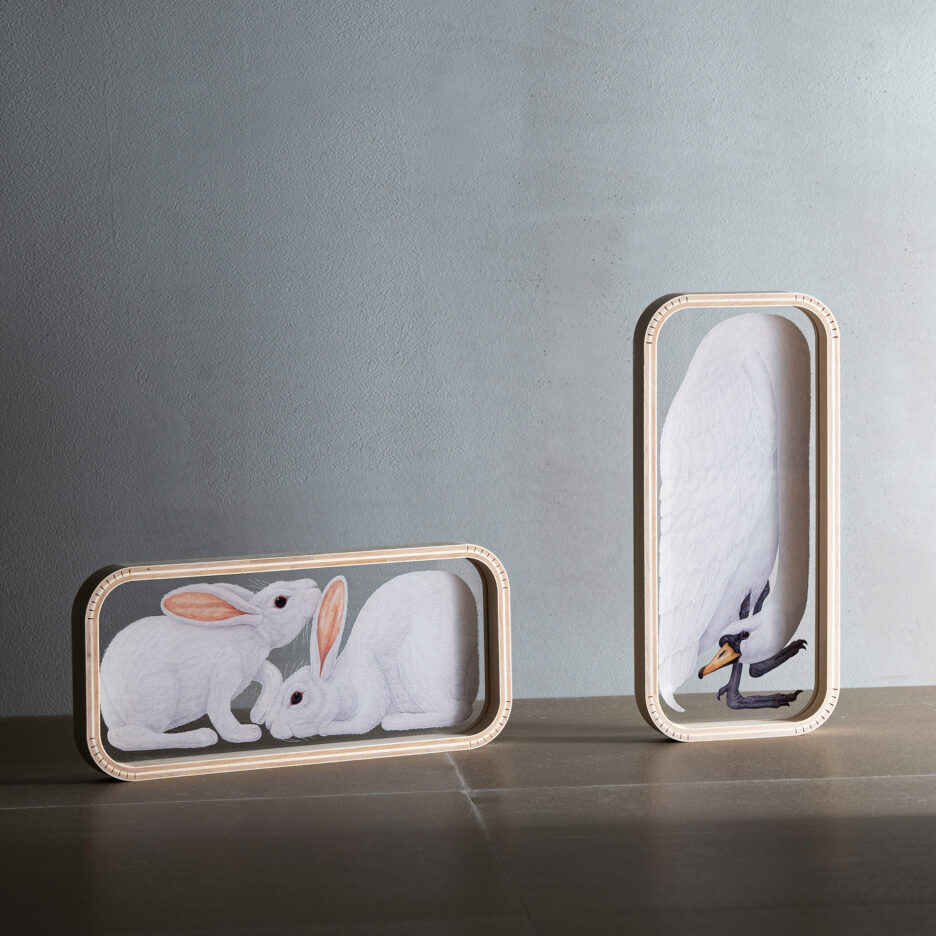 Two new PEN TRAY models, with delicate and lovely "white rabbit" and "white swan" illustrations, will be released this week.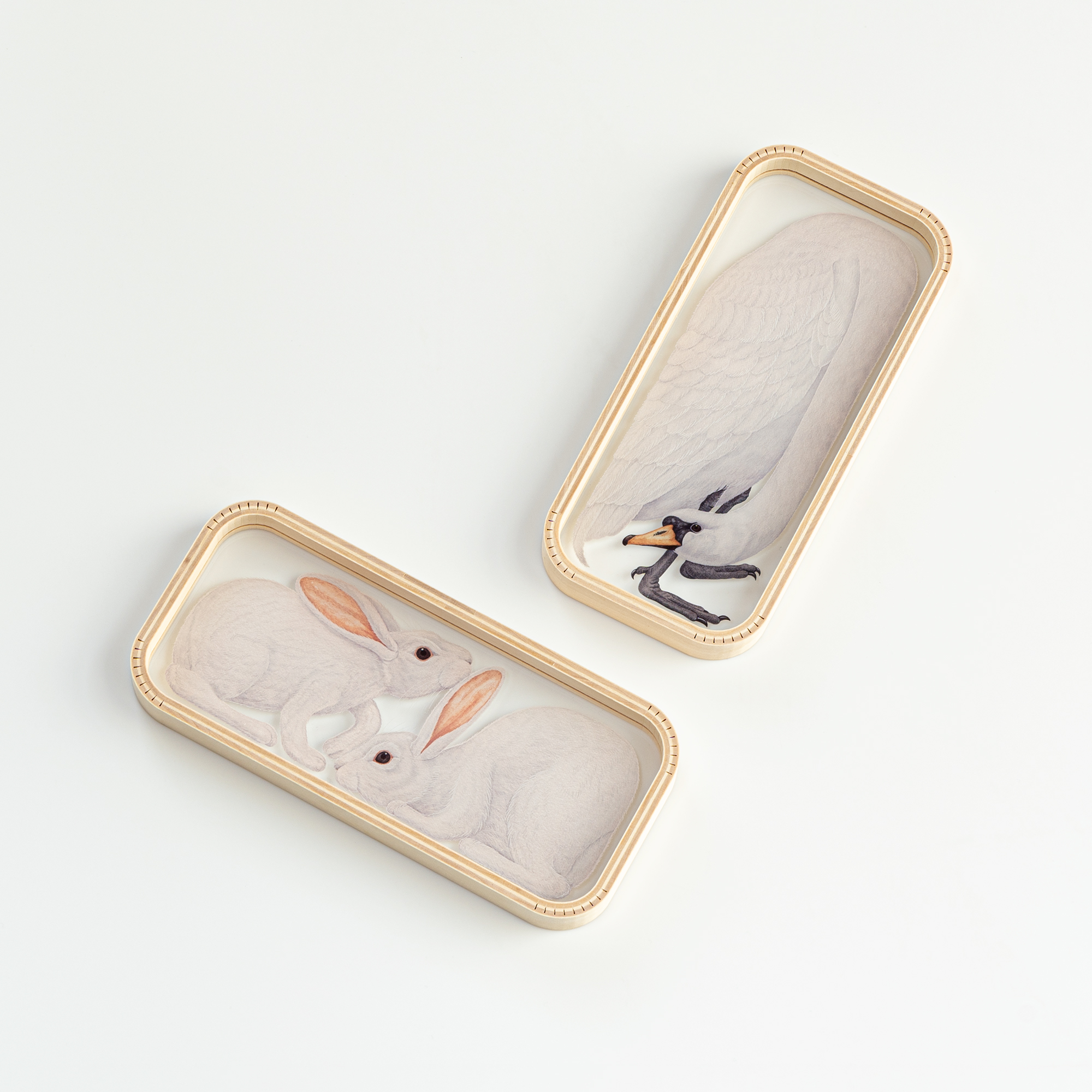 The illustrations were created by Ryuto Miyake, who has provided illustrations for various fashion brands and books in Japan and abroad. His works, which depict flora, fauna, and everyday objects with a delicate touch, are highly acclaimed.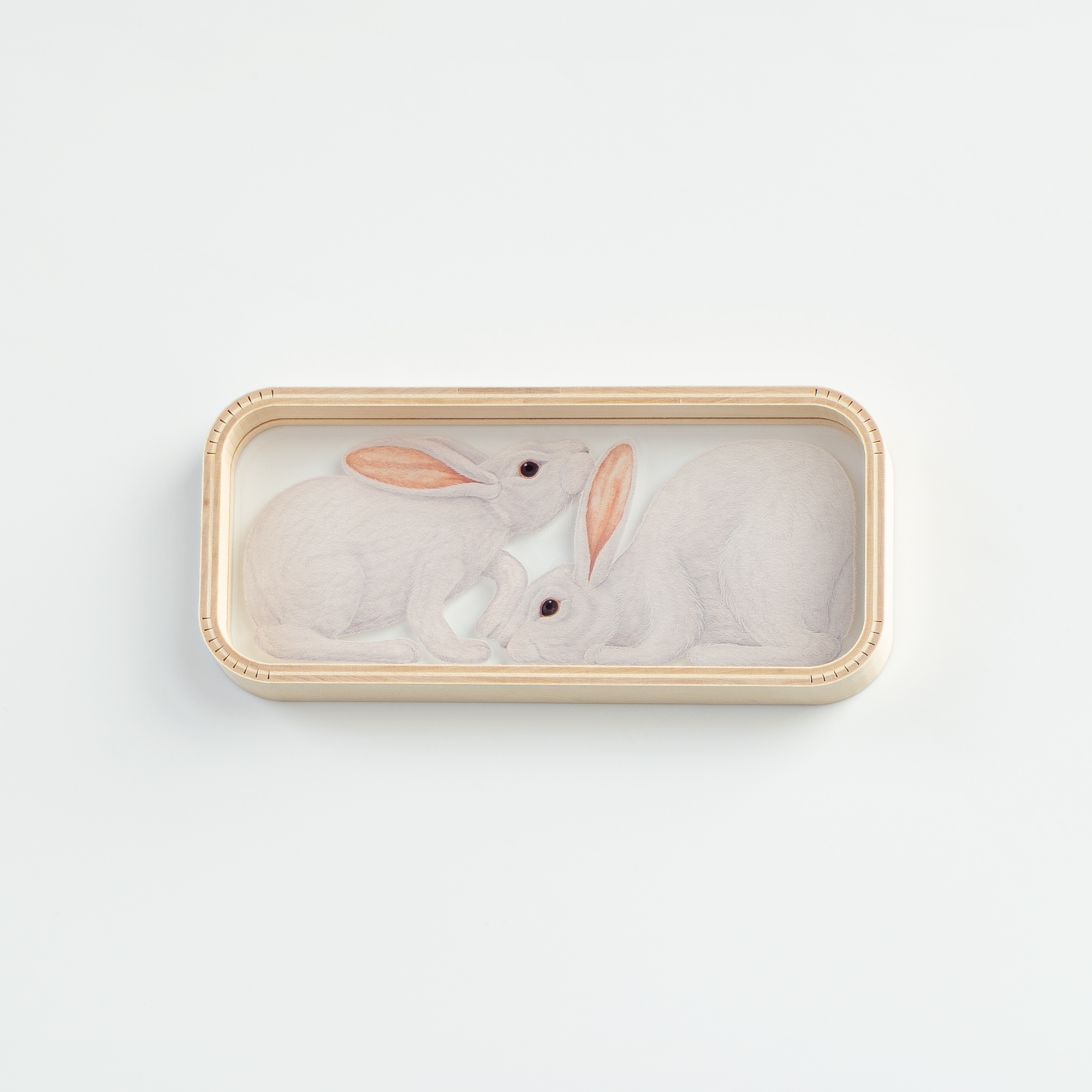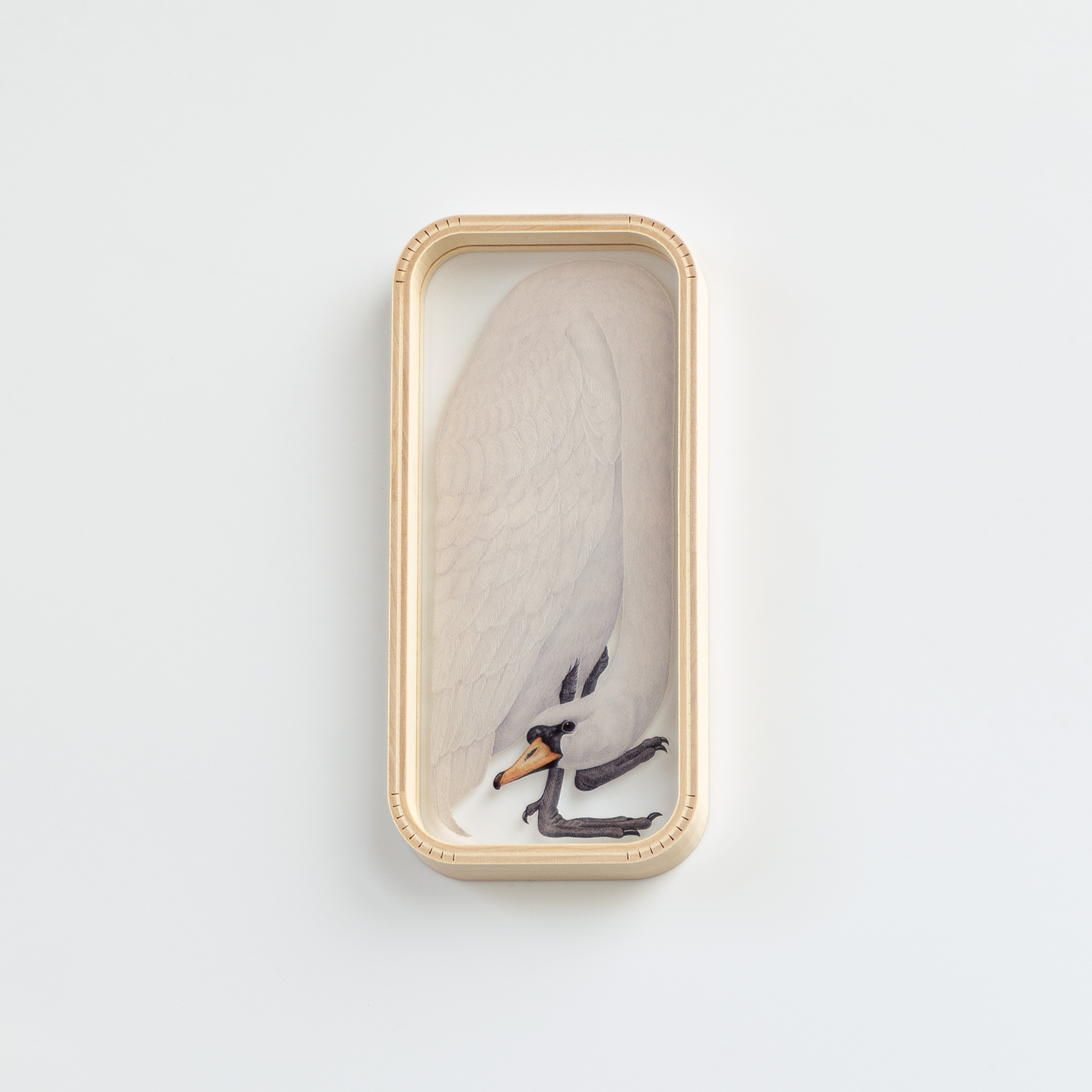 The beautiful rabbit and swan, with their somehow humorous nuance, are nestled snugly in the frame.Each coat of fur was rendered in detail. These illustrations were consciously created to enhance even the shadows that fall beneath the tray.
The combination of different materials, acrylic and wood, gives the PEN TRAY a gentle atmosphere. It is just the right size not only for writing utensils, but also for glasses or a small smartphone, making it a convenient place to keep small belongings.
Fine accessories and delicate jewelry look nice when placed on top of the illustrations of the white animals. The colors of gold and gemstones will be emphasized, and just by placing them there, it will turn that into your favorite space.