minä perhonen × MOHEIM - Part 2
minä perhonen's textile designs decorate MOHEIM items.

minä perhonen, founded by designer Akira Minagawa, is a brand that offers not only textiles and fashion, but also a variety of items for interior design and other aspects of daily life. Starting with SWING BIN "choucho," the first collaboration with MOHEIM, a special LINDEN BOX is also presented as a special minä perhonen model.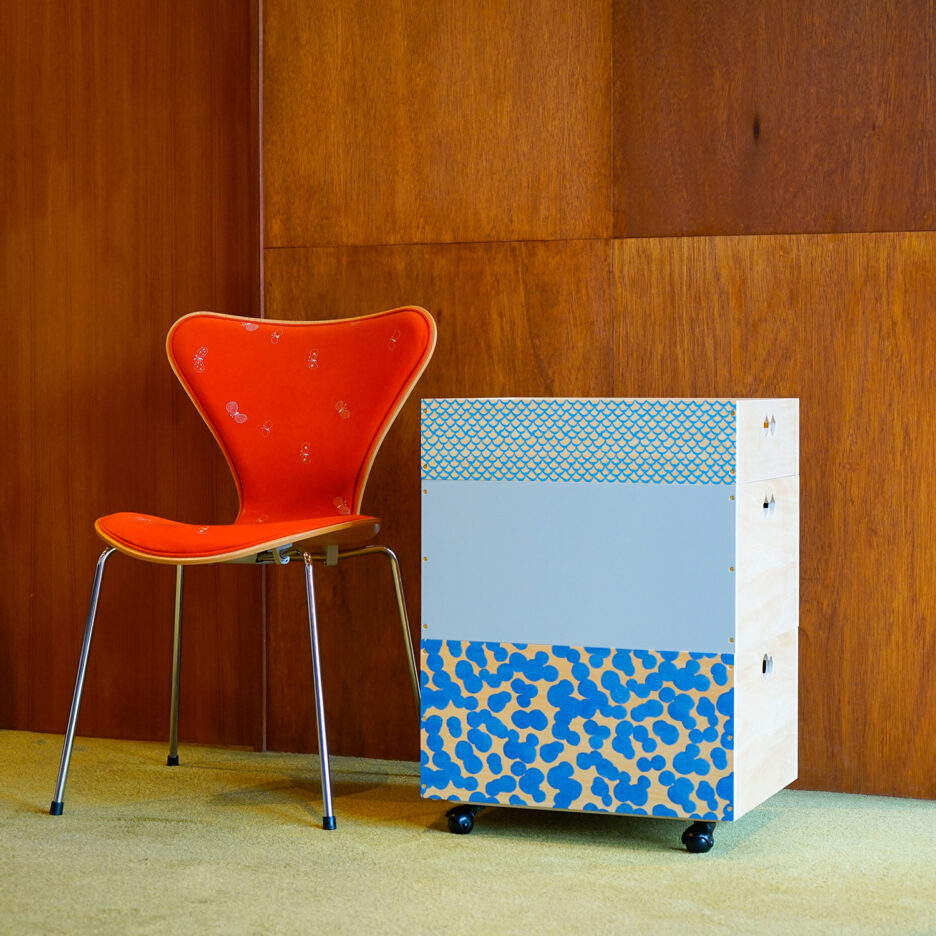 The fashion brand "minä" was founded in 1995 by designer Akira Minagawa. In 2003 the name was changed to "minä perhonen" and it is not only fashion, the brand is expanding our activities to interior design and many other things that accompany our daily lives.
The cooperation with MOHEIM started in 2021.Starting with the SWING BIN "choucho" model, In 2023, LINDEN BOX was also released with minä perhonen specifications from the size to the handles.
---
MOHEIM STORY
From the "minä perhonen × MOHEIM – Part 1"
Takeuchi
When the SWING BIN collaboration was completed, Mr. Minagawa and you visited MOHEIM's office. At that time, I remember that Mr. Minagawa suggested that "LINDEN BOX" would be a good item for the next collaboration.
Tanaka
I have always wanted to work with you on something else, not just SWING BIN, and I was interested in STANDING MIRROR and TROLLEY as well. But I thought, and still do, that it would be nice to take "another step" rather than collaborate on something that already exists.
Takeuchi
The LINDEN BOX was born as the second collaboration item, and it is filled with minä perhonen's specialties and ideas, such as the design and size. First of all, the size is larger than MOHEIM's regular LINDEN BOX. Please tell us about this feature.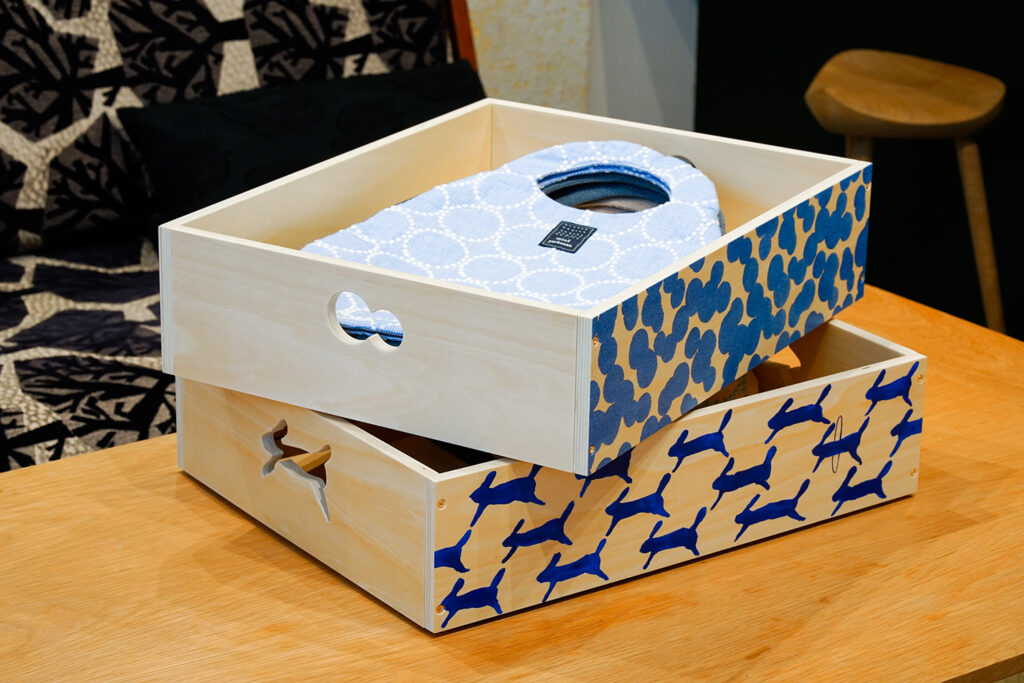 Tanaka
When we decided to produce this LINDEN BOX as a minä perhonen model, we first thought of it as a place to store our clothes and bags. Especially as our "egg bag" has been a big seller for many years since its inception, and many people have a collection of these items. We thought it would be nice to have a place to store these items with a "Cinderella fit."
During the development stage, they made prototypes of different sizes, and the result was a box that could hold not only an egg bag but also various other items.
Takeuchi
minä perhonen has many beautiful textile designs. Why did you choose "run run run", "mermaid" and "soda water"? And why did you choose to use a single color on one side instead putting the graphic on both sides?
Tanaka
The best feature of LINDEN BOX is that it is stackable. Therefore, we chose a design that would look like a single landscape even when stacked like textiles. In addition, as we proceeded with development, we heard that the printing could be done making the best use of the wood as a base material, so we made our selections with that in mind.
At first, I thought it would be better to use graphics on both sides…. However, when I decided to use this LINDEN BOX for a lot of storage, I imagined that it would be good to arrange it according to the mood or atmosphere of the room, rather than just using the pattern. Depending on the user's taste and feelings, the direction in which it is placed can be changed to show off the pattern or just the single colors… I hope that people will use it as a part of their interior design or furniture.
Takeuchi
We have seen through Instagram posts and other means that users are enjoying what you are describing. When we first started developing it, we didn't have the idea of combining patterns opposite a single color, so we realized that by working together, we could create something that was many times better than what we had envisioned.
The handles are hollowed out in a shape reminiscent of the textile design, but it is definitely an eye-catching feature.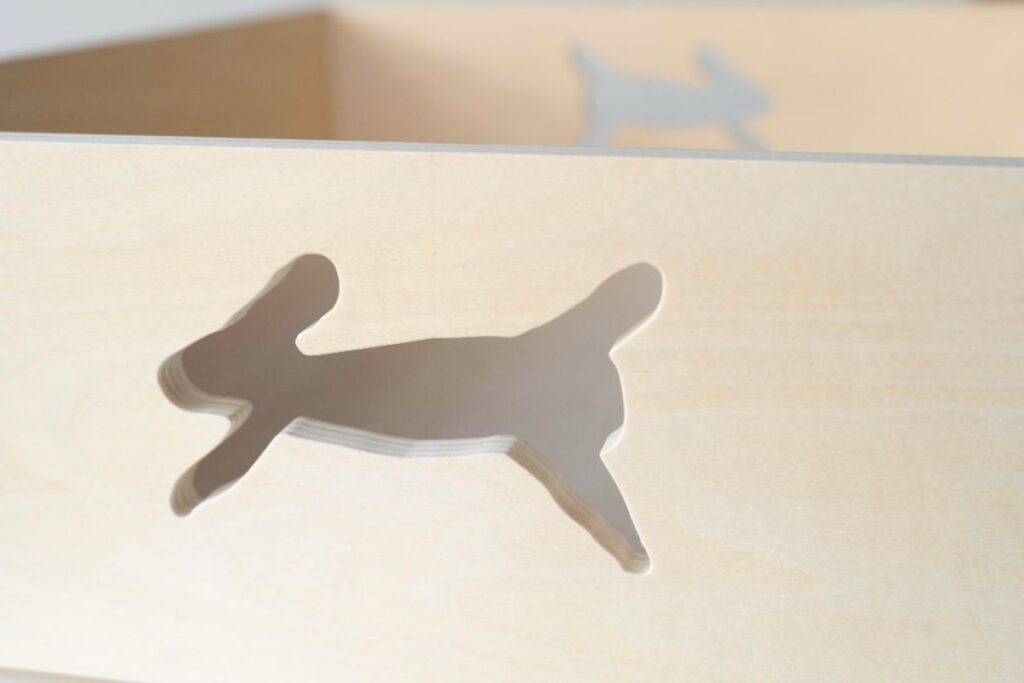 Tanaka
When I think about what else distinguishes this type of box other than the pattern, I can't think of anything other than the handles. The handles are cute, of course, but we were also very particular about the texture, so we ended up with something that could be comfortably carried and moved by hand.
Takeuchi
Let's talk about the "FLAT DOLLY," the caster stand was born at your initiative.
Tanaka
Men may not feel much inconvenience moving things without casters, but when I think about the use and movement of pulling out and lifting up, I think the frequency of use would be completely different without casters.
We are grateful for the FLAT DOLLY caster stand.
Takeuchi
How have customers responded to the new LINDEN BOX since its launch?
Tanaka
When we first launched the product, many customers with children bought it. They use it as a toy box for their children or put their clothes in it. Especially for children's clothes, I think it can store enough for one season in terms of size, so I think it would be good if they used it that way.
Takeuchi
In creating the LINDEN BOX, we took on the challenge of developing new materials and also focused on faithfully reproducing minä perhonen's core textile designs in print.
Tanaka
When we make fabric, we visit the workshop where the fabric is made and talk directly to the people involved in the production process. In this process, I believe it is important for us to overcome obstacles together, such as things which need to be improved. We are very grateful to be able to work with people who are willing to work with us on such initiatives, and to work with them to incorporate those initiatives into our products.
I was also surprised to hear that MOHEIM's parent company, Plastics Inc. has its origins in acrylic and other resin processing. I think it is innovative to create new products with resin processing technology and that mindset, without sticking to one material.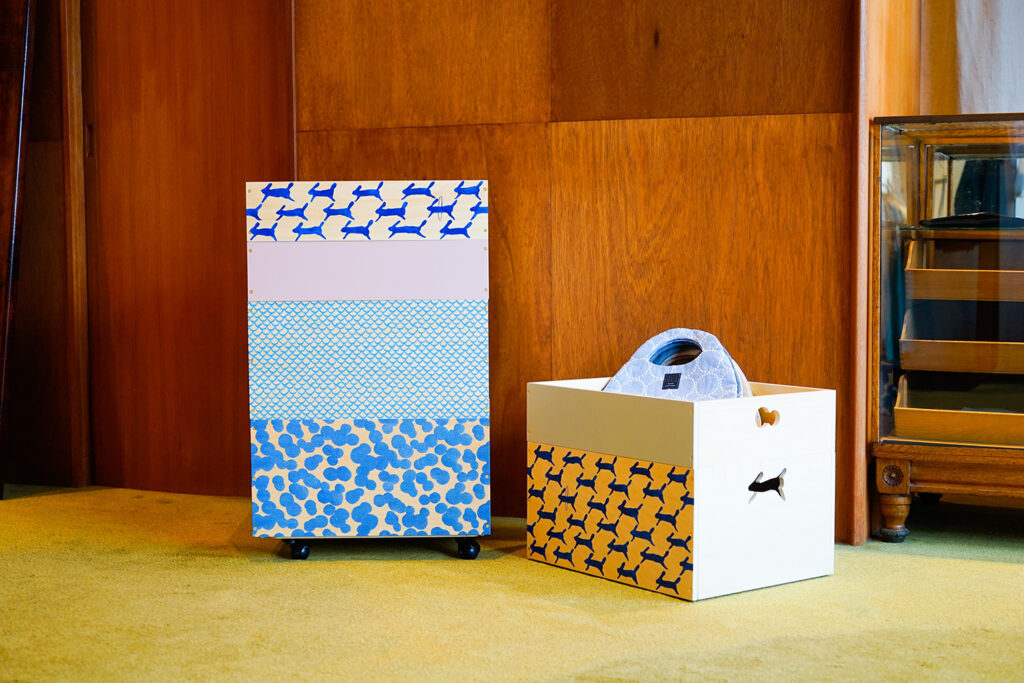 Takeuchi
Please tell us about the appeal of the collaborative models, SWING BIN and LINDEN BOX, as you have used them yourself.
Tanaka
I still feel that the first impression I had of the SWING BIN when I first saw it was its charm. It is a simple mechanism with a beautiful shape and color, and although it has the presence of a trash bin, its beautiful appearance helps it fit into a room very well.
The key to LINDEN BOX is that its patterns continue forever, whether stacked or side by side. I also like the textured feel of the material when you touch it…in other words, the softness of the wood is brought to life in the finish.
Minagawa also said, "You made a good one. It's so cute!"
Takeuchi
We hope to continue our collaboration with minä perhonen in the future. As you mentioned earlier, we agree that it would be great if we could create something from scratch next time. What are your expectations for MOHEIM in the future?
Tanaka
I have the impression that MOHEIM searches for and creates products that are related to everyday life, items that are "wanted but never existed before." I think that the company has a deep understanding of the importance of the process of creating the final product. I believe that you have established a total world view and sense of unity, and I look forward to the further expansion of your work.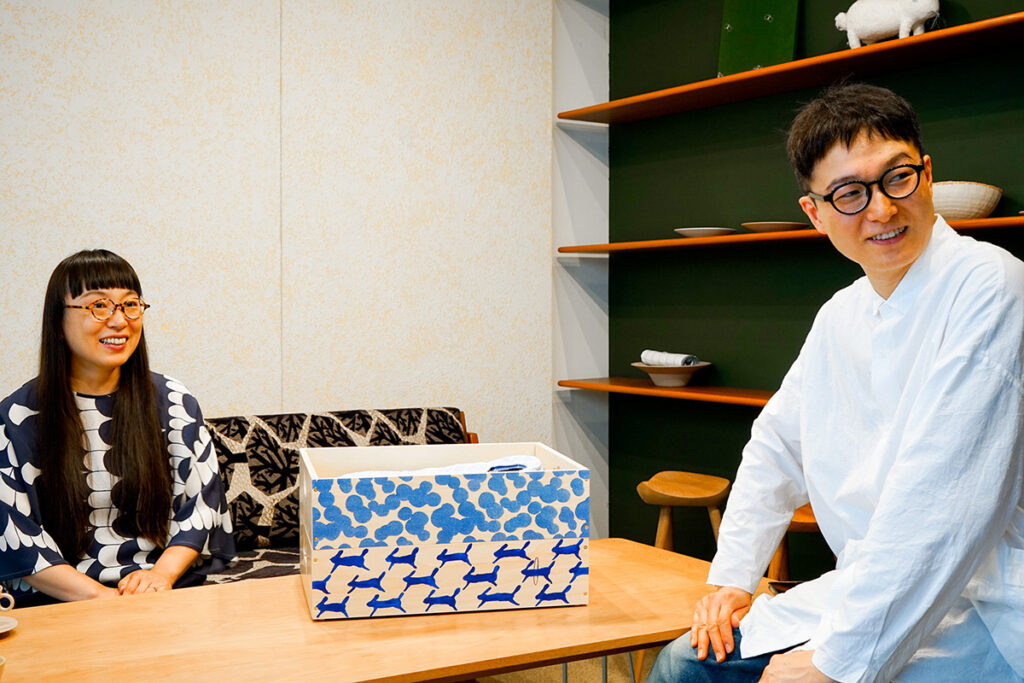 Takeuchi
minä perhonen's philosophy is to be "a brand that will last at least 100 years." I myself believe that the most important thing for a brand is "continuity." During the development process of this project, I was exposed to minä perhonen's uncompromising attention to detail as I received requests and thoughts directly from you. I am now more aware of how important it is to "stick with it" in order to maintain the brand philosophy. And we are also determined to make MOHEIM a brand that will last for 100 years.
Tanaka
Don't just say "only" 100 years (laughs).
Takeuchi
Yes, thank you very much. We would like to create a brand that will last for 100 or 200 years.
---

* The minä perhonen and MOHEIM collaboration model is ONLY available at some minä perhonen stores and online store. NOT available at MOHEIM shop.
---
About minä perhonen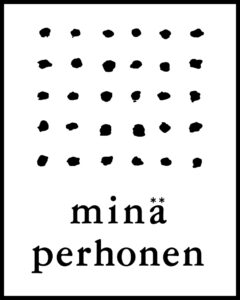 The brand was launched by designer Akira Minagawa. "minä" started as a fashion brand in 1995. In 2003, the name was changed to "minä perhonen." It is not only about fashion, but also about interior design and many other things that are part of our daily lives.
The brand name "minä" means "I" and "perhonen" means "butterfly." During the designer's travels in Finland,
the name was given in Finnish in sympathy with Finland's lifestyle and culture.
At the heart of minä perhonen's craftsmanship is the design from materials, mainly original textiles. Textiles have been a part of the brand since its inception. In-house designers continue to create designs by hand.
---
Keiko Tanaka
designer / CEO
Joined the company in 2002 as a textile designer. Continues to present bold compositions and delicately expressed designs created by hand. Tanaka's textiles appear in the collection of Cooper Hewitt, Smithsonian Design Museum, New York.
In addition to providing designs for various projects, collaborations and interiors, she actively visits domestic and international production centers to create products that make the most of the individuality of each production center and manufacturer.
In order to contribute to society and add to the happiness of individuals through her designs, she continues to expand the brand's realm of activities as the second runner, succeeding Minagawa.
https://www.mina-perhonen.jp/
https://www.instagram.com/mina_perhonen.jp/