HANGER RACK, which blends into your living space, is born.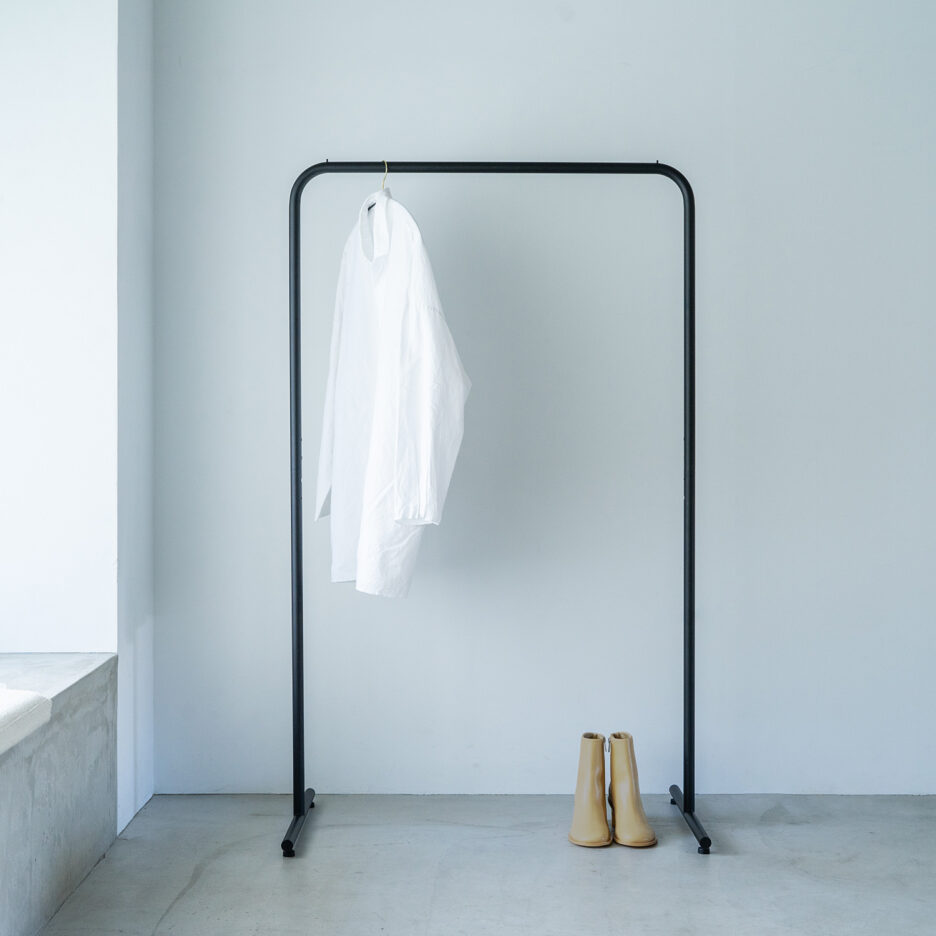 HANGER RACK, with its matte black steel piping, stands neatly and beautifully and blends naturally into your space.
It will be released on November 1, 2023.
The most distinctive feature is the absence of any horizontal piece connecting the legs.
The design is simple and smart, thoroughly pursuing minimalism.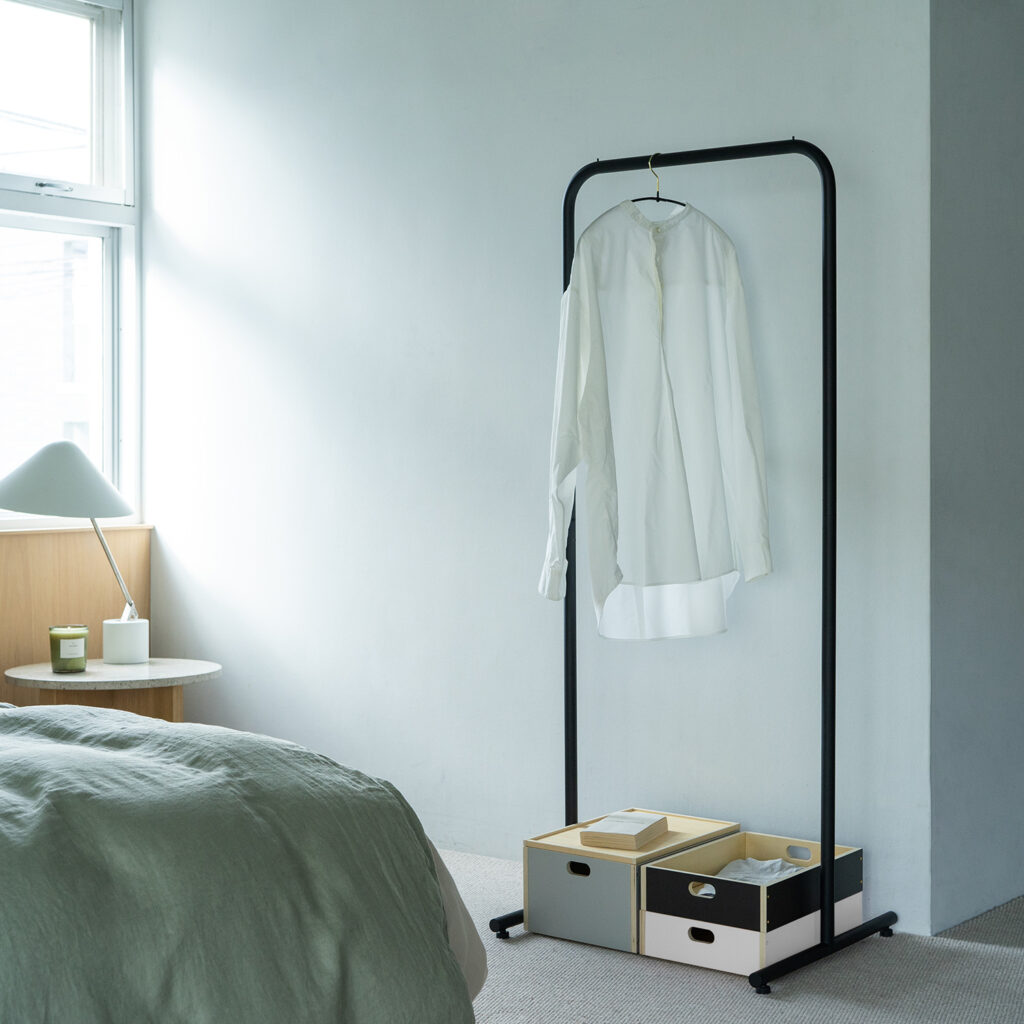 What we were particular about was keeping the lower area of the rack clear.
This ideal structure is achieved while firmly maintaining stability and strength.
It also works well in apparel or other stores, as well as exhibition displays.
Along with shirts, jackets, and coats, you can place your favorite shoes, boots, and storage boxes
in the clear area at the bottom of the rack,
giving you more freedom in styling your wardrobe as compared to a regular hanger rack.
It also makes it easier to move and clean (vacuum) around the rack.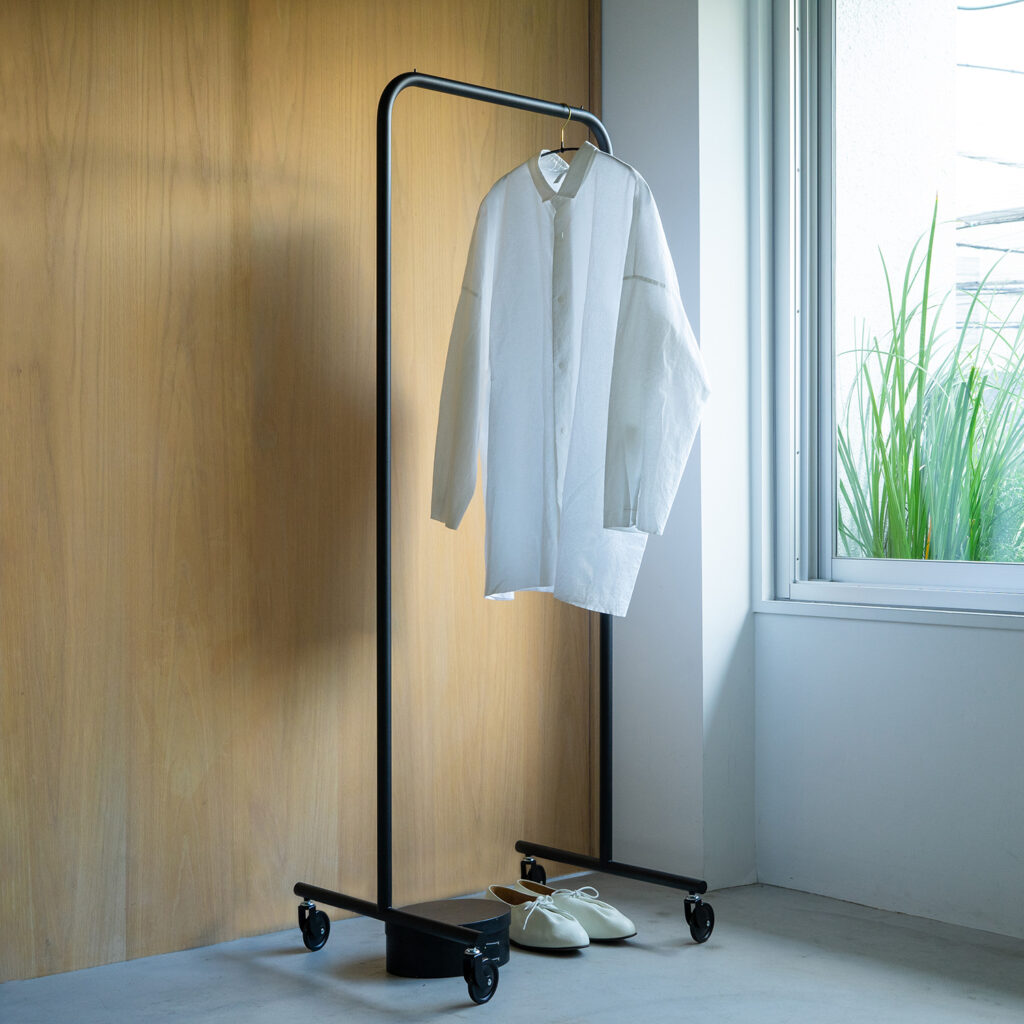 Optional casters make redecorating and moving even more stress-free.
Two sizes are available: 900 mm and 600 mm wide.
Both sizes are knockdown style, and the package is designed to be compact.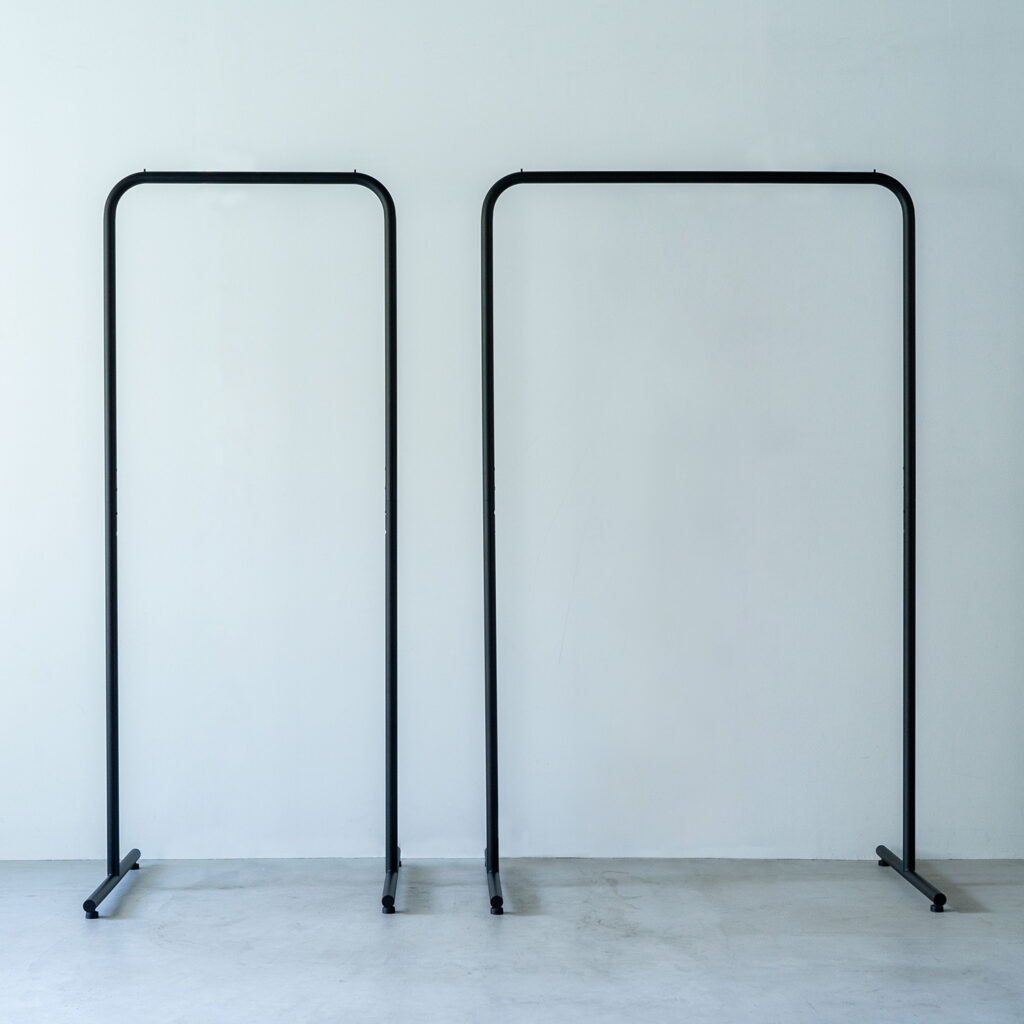 Use HANGER RACK to coordinate your living space more freely than ever before,
and create your own interior design with your favorite clothes.