Aya Shimizu
I wanted more than one LADDER RACK because it fits in many more places than I imagined. The design of the indentation at the top and other details are user-friendly.
Aya Shimizu (President of ROIRO)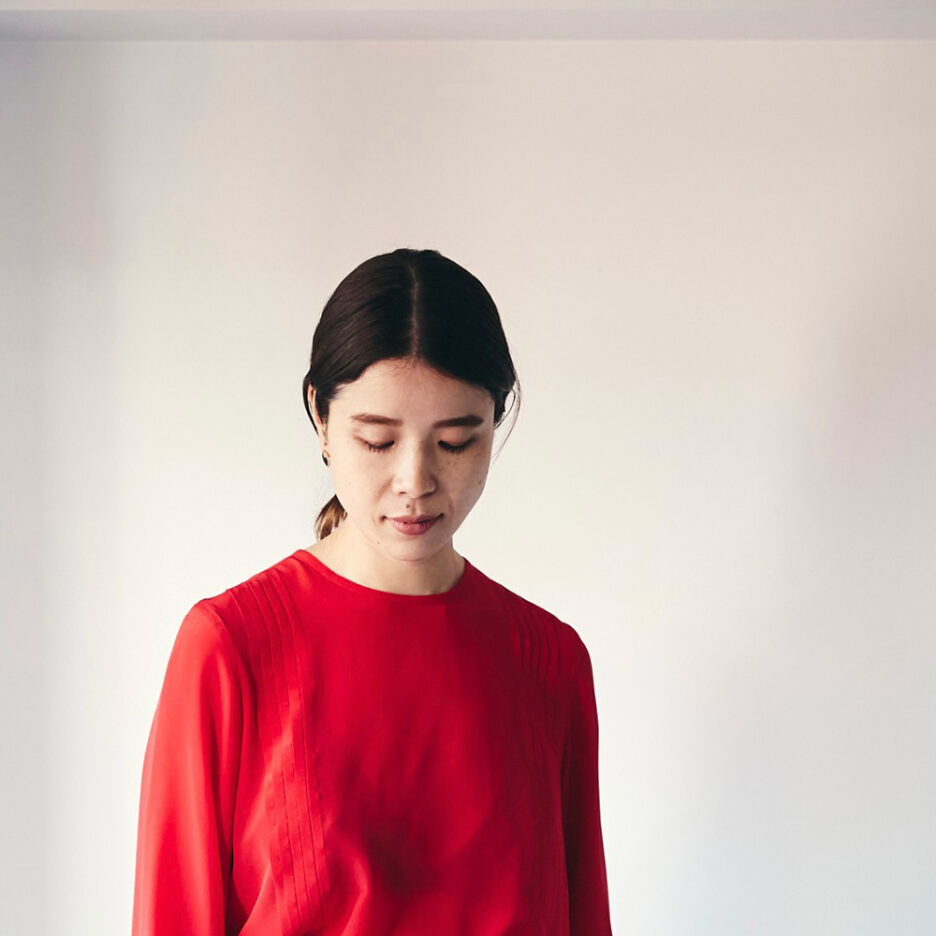 "MOHEIM OWN STORY" by Aya Shimizu, who is active in planning and PR connecting brands and artists in Japan and abroad.
---
MOHEIM OWN STORY vol.10
—— Shimizu-san is using several MOHEIM items at home, and please tell me how you feel about LADDER RACK.
I wanted more than one because it fits in so many more places than I imagined.
The renewal made for compact packaging and it was very easy to assemble. The design of the recess at the top and other details are very user-friendly.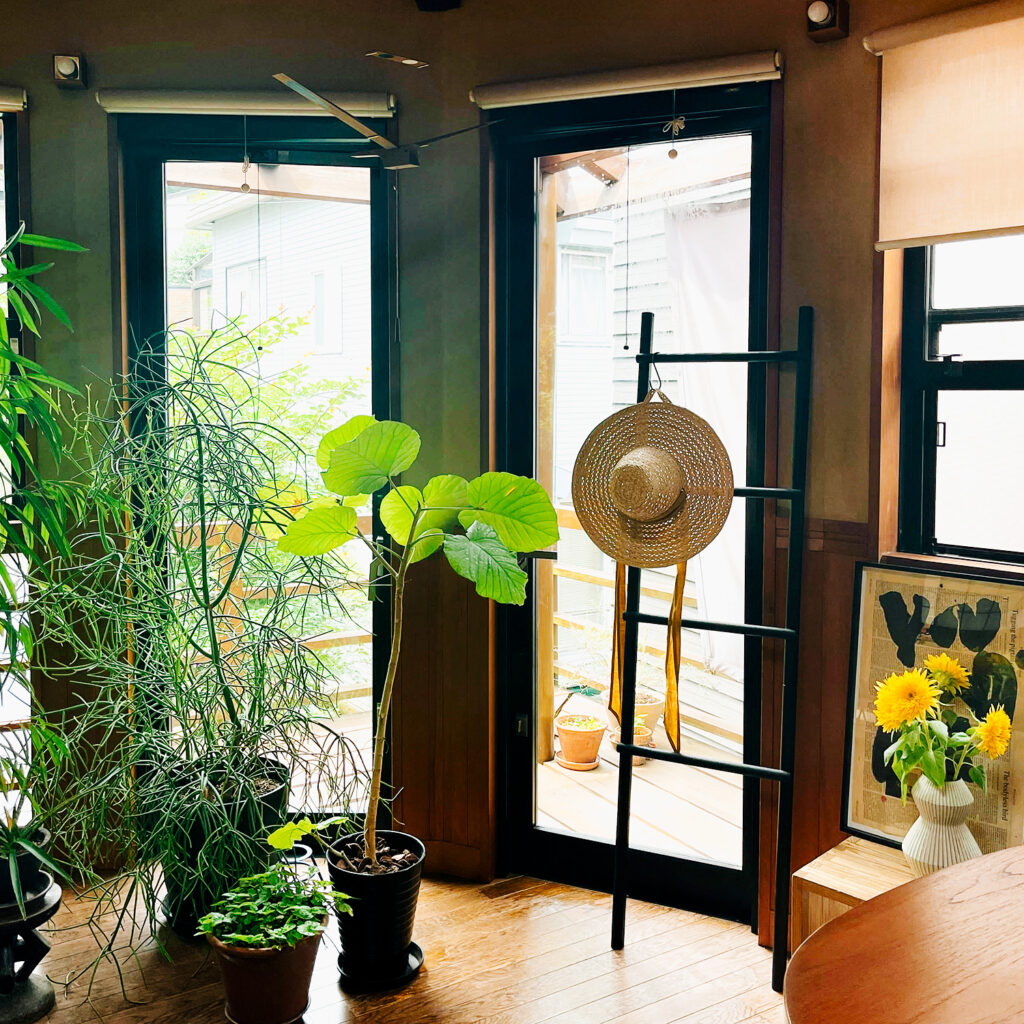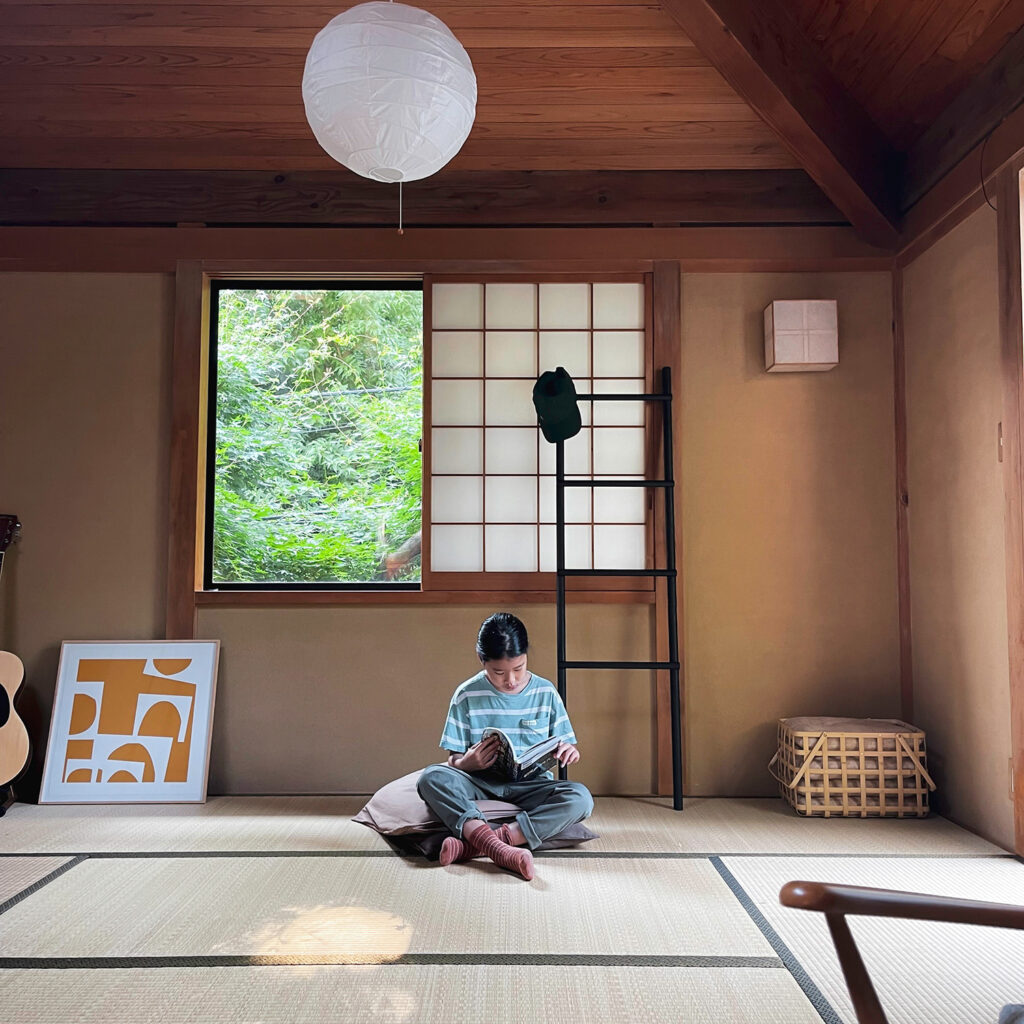 —— How about SWING BIN?
I thought the SWING BIN was a symbolic item of MOHEIM, but when I actually put it in my house, it was an item that made me feel like I was being neat and proper all at once.
The design of the SWING BIN, which does not allow you to see the trash inside, and the design that does not look like other ordinally trash cans, make you feel rich just by looking at them. I think such items are very important for daily use.
—— I know that you are pretty particular about what you use yourself, but what is important to you when selecting items?
This applies to all of my everyday purchases, but basically I try to choose items that I can see the person who made them. Recently, I have moved to a new house, and not only does it have to match the house, but it is also very important that I want to take good care of it for a long time.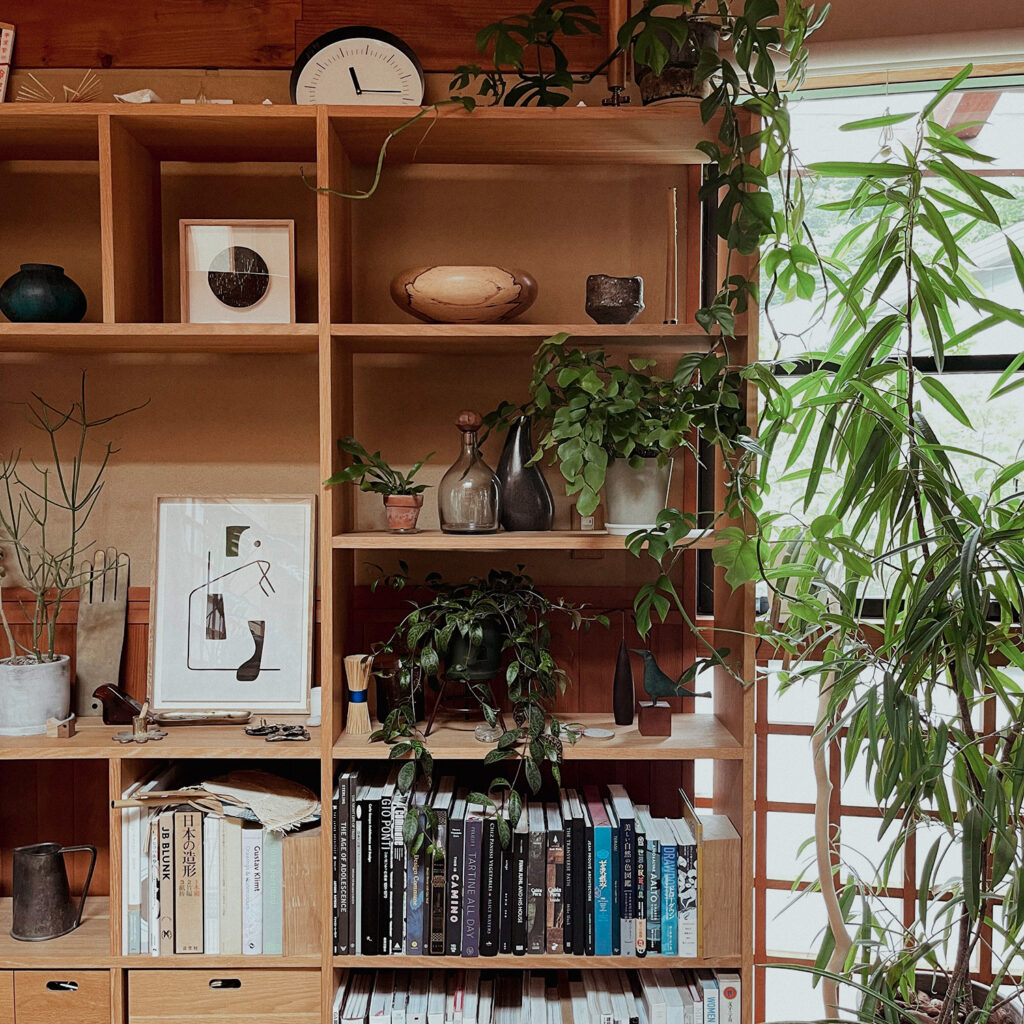 —— Along with such commitment, what do you think is unique to you in creating your own space?
Ever since I was a child, I have loved to redecorate the room, and I often rearranged things and changed the displays on shelves in my spare time. .
I feel that my childhood experience has been a great help in my work, as I don't hesitate much when I create a space.
I also think it is great to have a collection of things that belong to people I have traveled and met through my work experience. Whenever I see them in my house, I am reminded of the people who made them and the memories of when I bought or received them, which makes me very happy.
And plants and flowers are essential!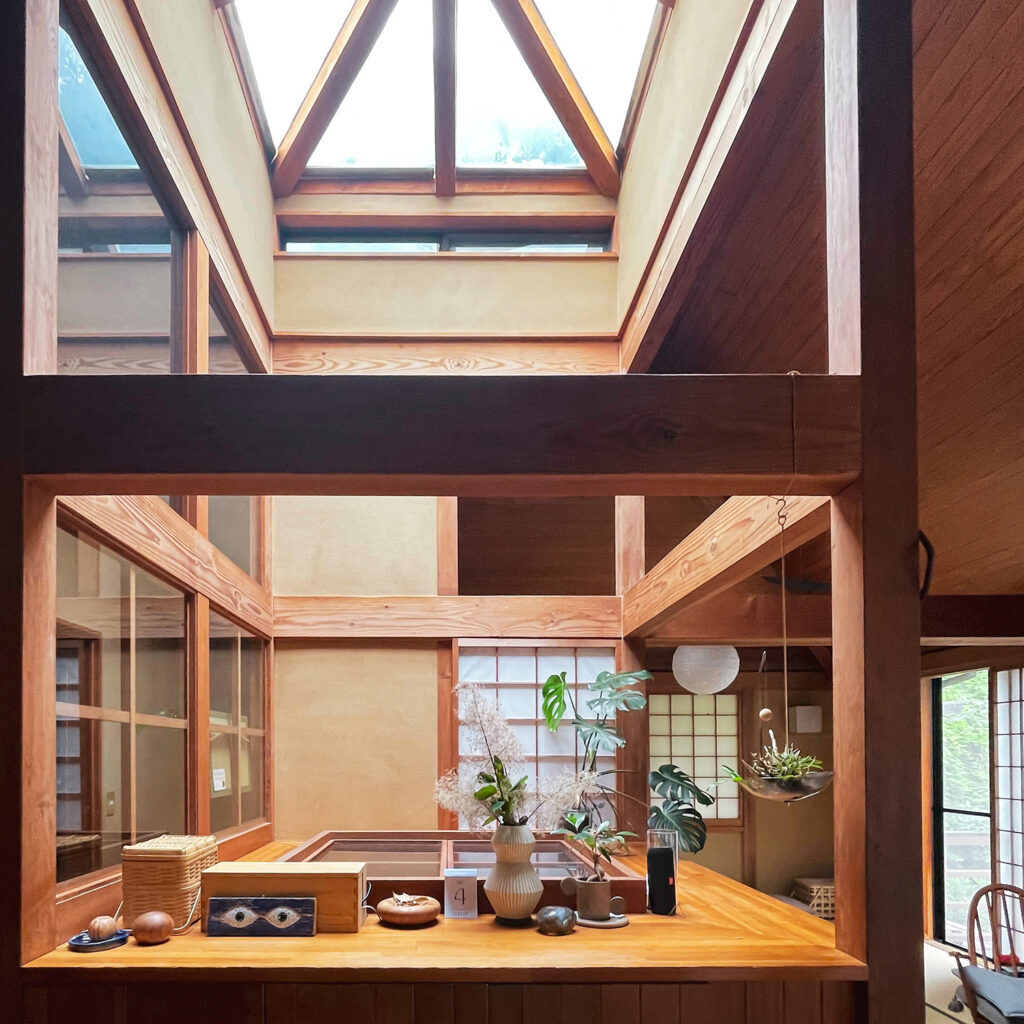 —— The plants in your house are wonderful! Are there any other MOHEIM items besides the ones you are using now that you find attractive?
STONEWARE is really simple, and the colors are so unique and attractive that I would like to collect other colors as well. I think one of the charms of STONEWARE is that it is easy to add color without being obnoxious.
I am also interested in the YUKI WOOD series because it is an item that you can feel comfortable in the hand when you hold it. Also I think I can enjoy its changing over time.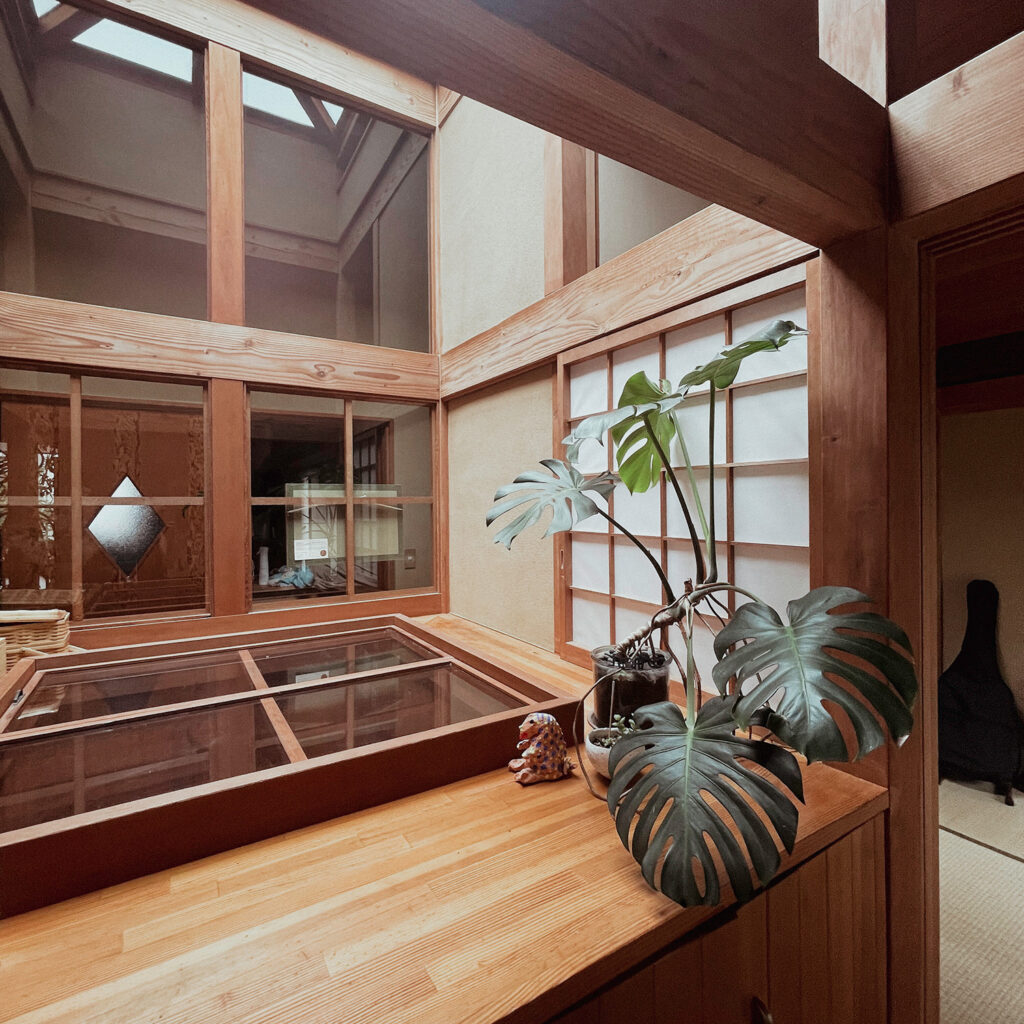 —— What is your image or impression of the MOHEIM brand?
At first glance, this is a product brand characterized by simplicity and functionality. But now I realize that, the more one learns about the brand, the more appealing it becomes. its appeal lies in the fact that it can easily fit into any space, no matter what your tastes are, and above all, it is wonderfully easy to use. Therefore, MOHEIM is a very useful brand for gifts.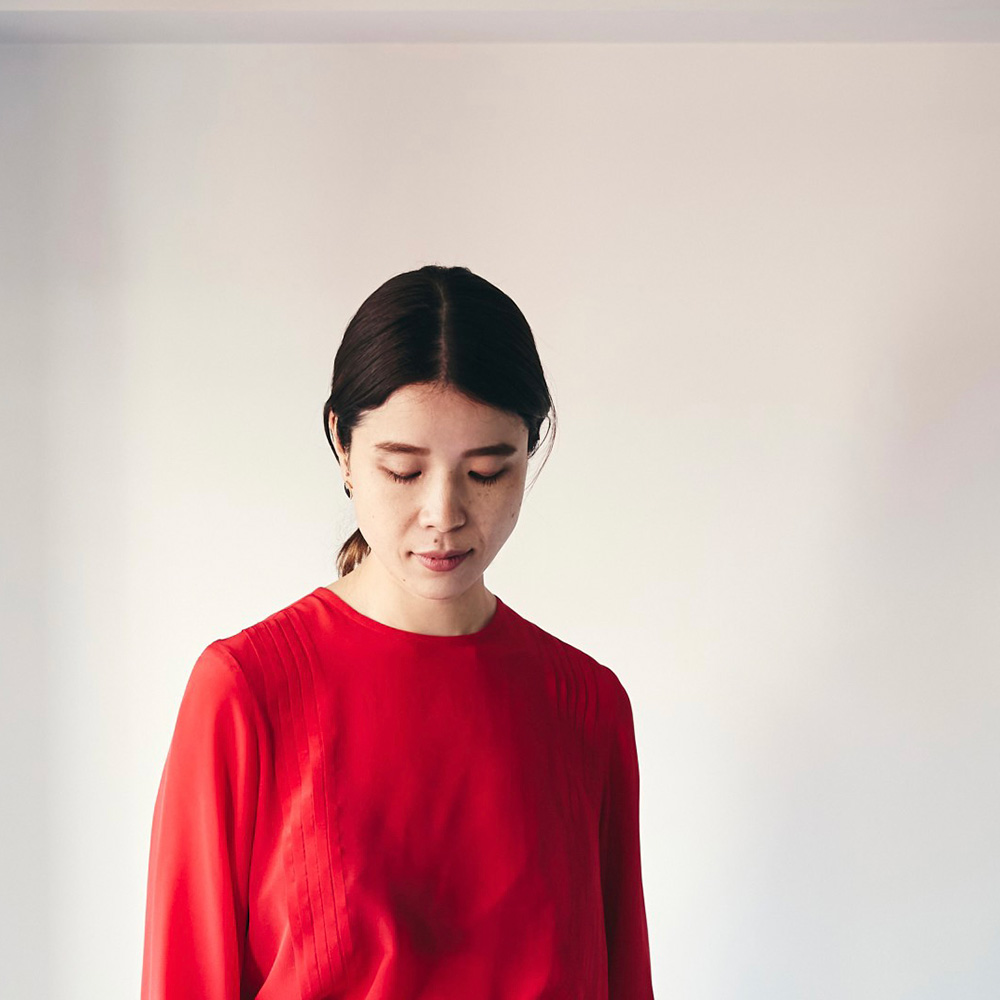 ---
Profile
Aya Shimizu
President of ROIRO. After working for Landscape Products for 12 years, she became independent in 2021.
She started ROIRO, which focuses on planning and PR work connecting brands and artists in Japan and abroad.
She has curated the production of the LA design team "commune" in Japan, and has also worked as a Japanese  representative for skincare brand "WONDER VALLEY" and the restaurant "The Blossom" in Kanda, Tokyo.
She is also in charge of PR for The Blind Donkey, a restaurant in Kanda, Tokyo.
And also been a PR advisor for MOHEIM since 2021.
https://www.instagram.com/aya_roiro/