Yuko Mori
BY TRAY TABLE is perfect for lounging on the rug if you decide to have tea in a sunny spot. It's also good for days feeling like "let's have breakfast in bed!"
Yuko Mori (Editor / Writer / Communication Design)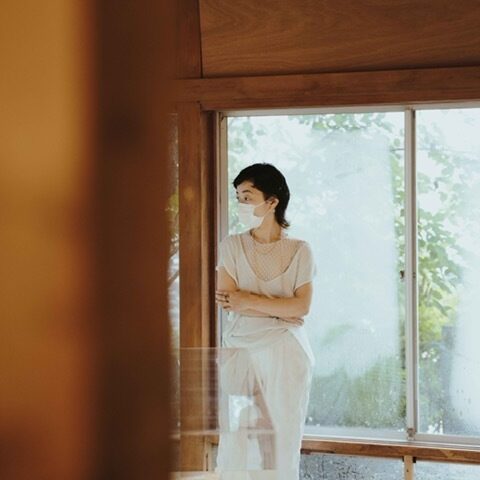 Yuko Mori, who works in editing and PR, talks about BY TRAY TABLE in "MOHEIM OWN STORY."
MOHEIM OWN STORY vol.9
—— How about welcoming BY TRAY TABLE into your home?
It was refreshing to see how the BY TRAY TABLE brightened up the space at once. The clear white tabletop looks great with the glass vase, and when I placed it on the stair landing, the light shone on it, creating a sparkling, joyful scene. In the morning, while arranging flowers and replacing them in various places, it's kind of cute just to collect the vases and place them on the BY TRAY TABLE.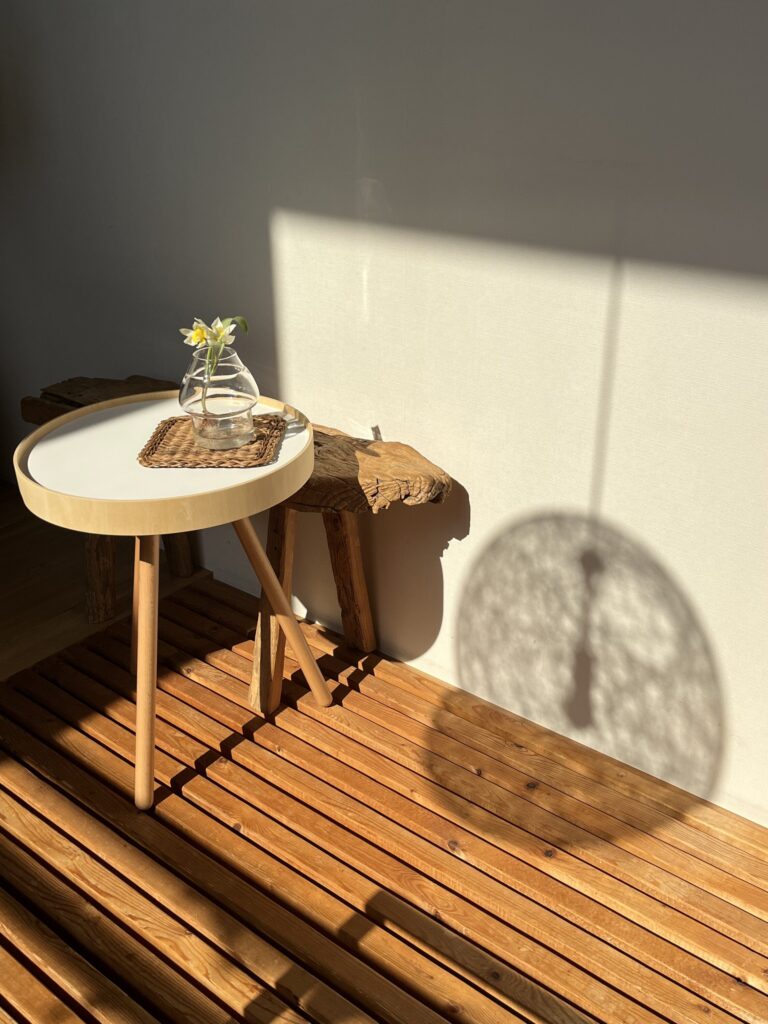 —— What are the features of your home?
My home is a house with no room separation, and I don't have much of a set purpose for where I do what, so I move to a comfortable place to eat and relax. I often move to a sunny place and sit in the sun.
—— I see that you are making use of the BY TRAY TABLE with such a lifestyle.
This table is not only visually appealing but actually lightweight and can be used separately as a tray and a table, making it convenient to move around to different locations. It is perfect for lounging on the rug if you decide to have tea in a sunny spot. It's also good for days feeling like "let's have breakfast in bed!" It is nice and freeing to have one piece of furniture that can be deployed for several uses.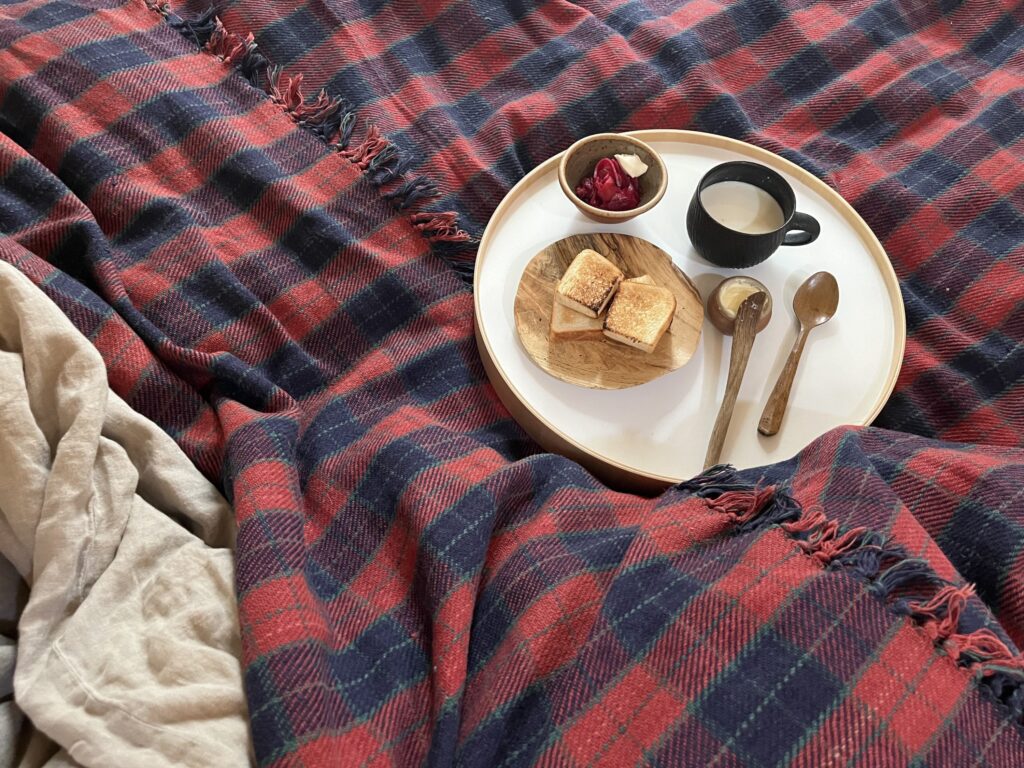 —— "Freedom" seems to be a key word in your life. What is your characteristic point for "your space" ?
A space that I think is unique to me is a free place where the air can pass through and the light can change. And also, a space with a human touch and where things are visible but without uniformity of style or taste. Found objects, old things, gifts from people, souvenirs…both household items and decorations are all things that bring memories and stories to my mind. Even if the items placed in the room do not change, I change the way they are placed day by day.
Depending on my mood at the time, the scenery looks completely different when I change the place or the combination of them. My favorite things don't change much, but my mood changes rapidly, so a space with the freedom to reflect my "current mood" is what I think is unique to me.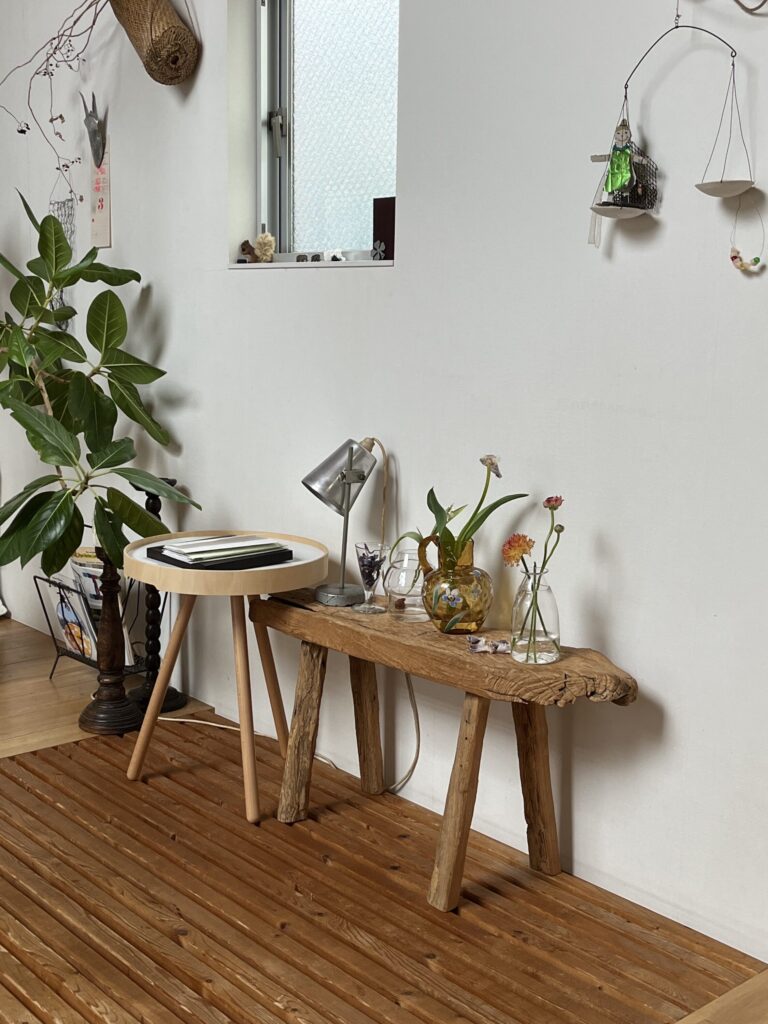 —— What do you consider important when selecting interior items?
When choosing interior items, I try as much as possible not to rush into buying something just because I need it. Even if it's a little inconvenient without it, I'll settle for something else until I find the things which I feel "that's it.". For example, a vanity mirror for my washstand has been absent for five years now. It is inconvenient, but I can live with it.
I want to live with what I like as much as possible, and the only thing I can't live without would be lighting.
As for lighting, if I haven't found something that I like, a bare bulb will suffice. It is beautiful enough too. Therefore, if I find something I like, I just say "welcome to my house."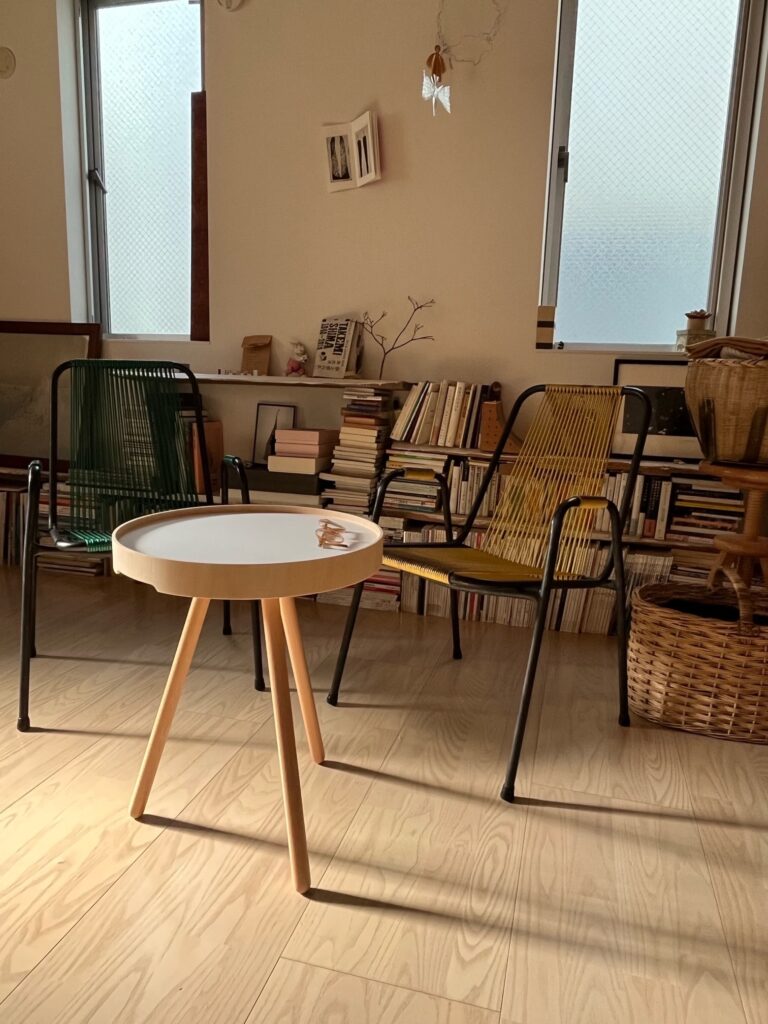 —— Are there any other MOHEIM's items you are interested in?
I am also interested in TIN CANISTER. Its austere colors, such as burgundy, bright gray, navy are wonderful. SWING BIN also seems to be easy to use, smart and invisible inside. At the same time, I feel some kind of "humor" from its design. I have been interested in it since I saw it at my friend's house.
—— What do you feel about MOHEIM as a brand?
I feel that the MOHEIM brand has a generally unpretentious cheerfulness. These days, it is better to be able to maintain a cheerful attitude at home, so I think it is healthier to be surrounded by light and cheerful things than by things that are too stuffy or heavy. So, I think MOHEIM is a very current and futuristic brand, creating one item after another that maintains a cheerful attitude while paying attention to ease of use.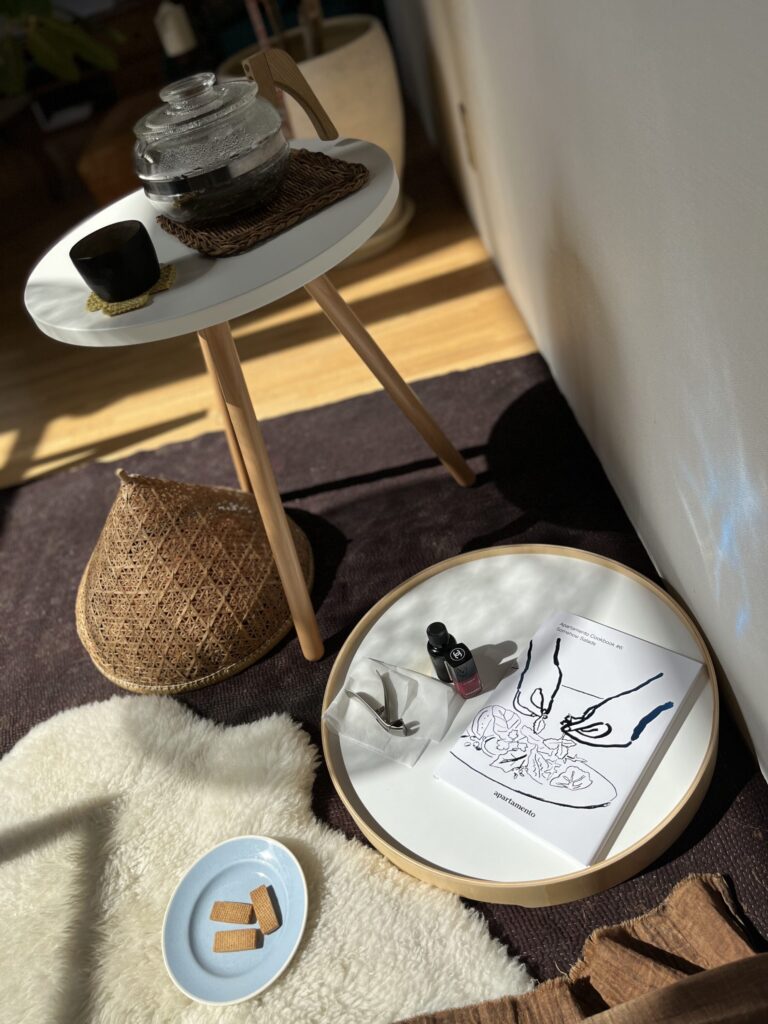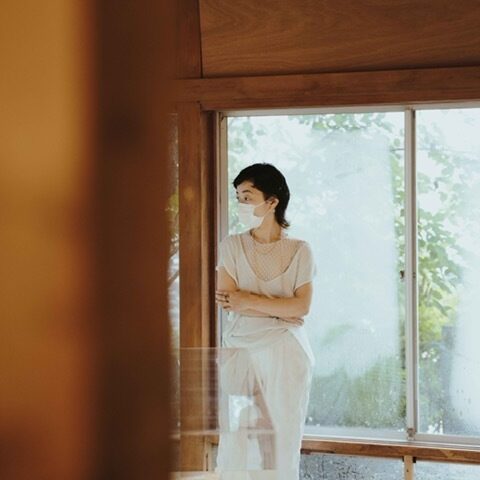 ---
Profile
Yuko Mori
Editor / Writer / Communication Design. She plans and edits communications for brands, galleries, and individuals, regardless of genre. She also works as an editor and writer for magazines and other media.