Genta Narita
The large capacity WIRE BASKET is very useful as a laundry basket for clothes that have finished running in the dryer when going to the nearby laundry.
Genta Narita (Manager of a bar "werk")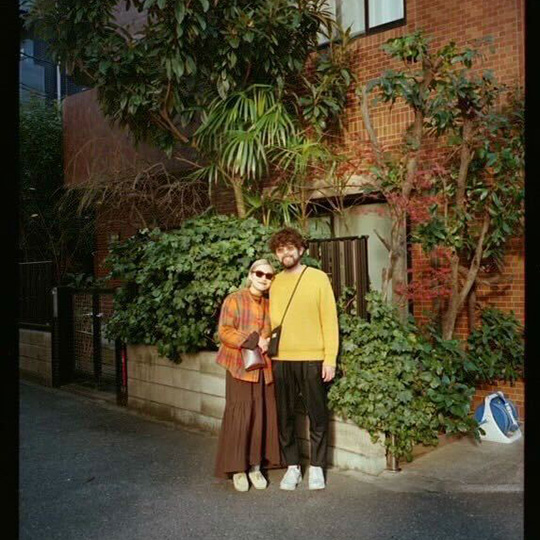 MOHEIM OWN STORY by Genta Narita, a manager of a bar and who is also active in product development and producing related to drinks.
---
MOHEIM OWN STORY vol.13
—— Thank you for using several MOHEIM items at your home. Please tell us about what is important to you when choosing interior design and what you are particular about.
It is important for me that the design is simple and that the shape and materials are easy to wash and clean. The space that I think is unique to me is to have certain things in certain places because of my work, and to keep the work space and desk as spacious as possible with no objects on it.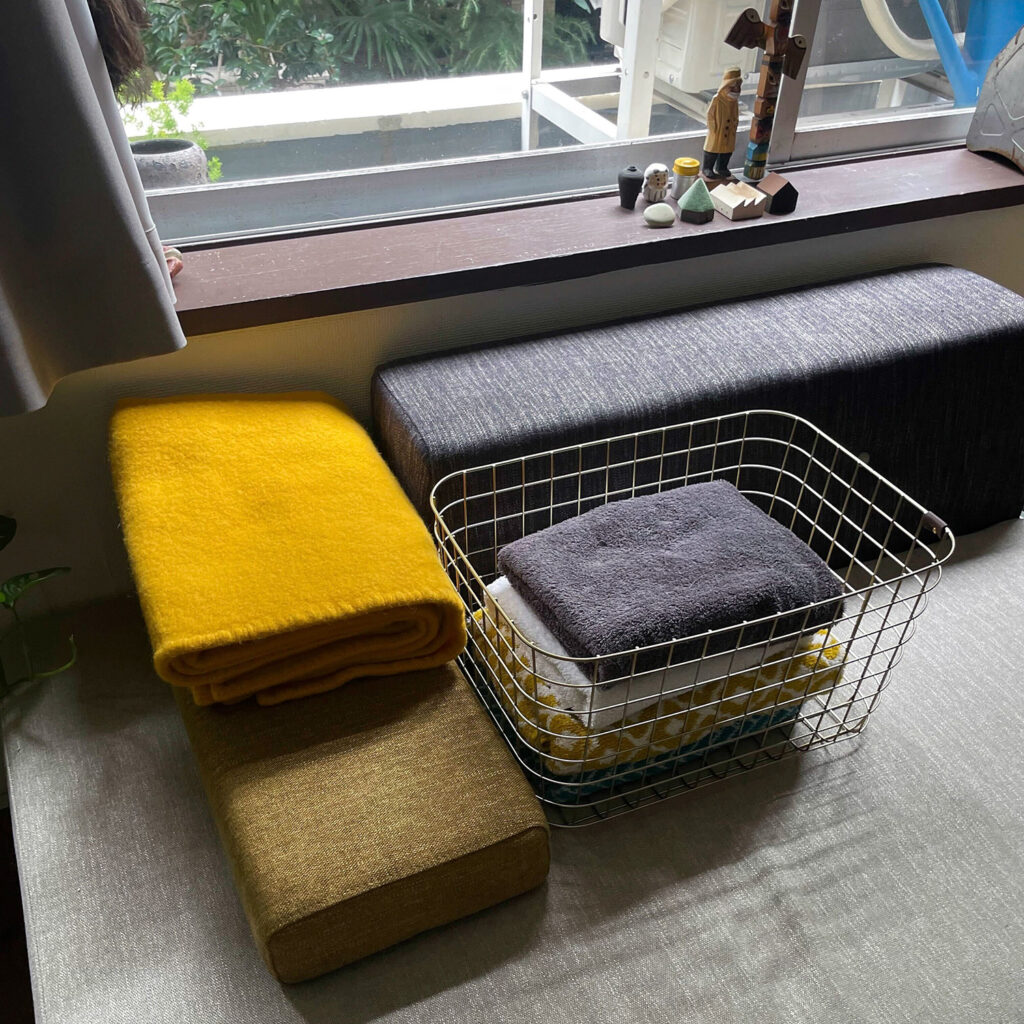 —— How do you use the WIRE BASKET?
The large capacity WIRE BASKET is very useful as a laundry basket for clothes that have finished running in the dryer when going to the nearby laundry. The design blends in with the space even if it is left in the room as is, so it is also used as a luggage container for visitors.
—— Great to know that you are using the WIRE BASKET both as a laundry basket and for storage. How do you feel about the SHOEHORN?
The freestanding SHOEHORN does not require a hole in the wall to create a place to hook it, and it takes up little space, making it stress-free to use in a small entrance.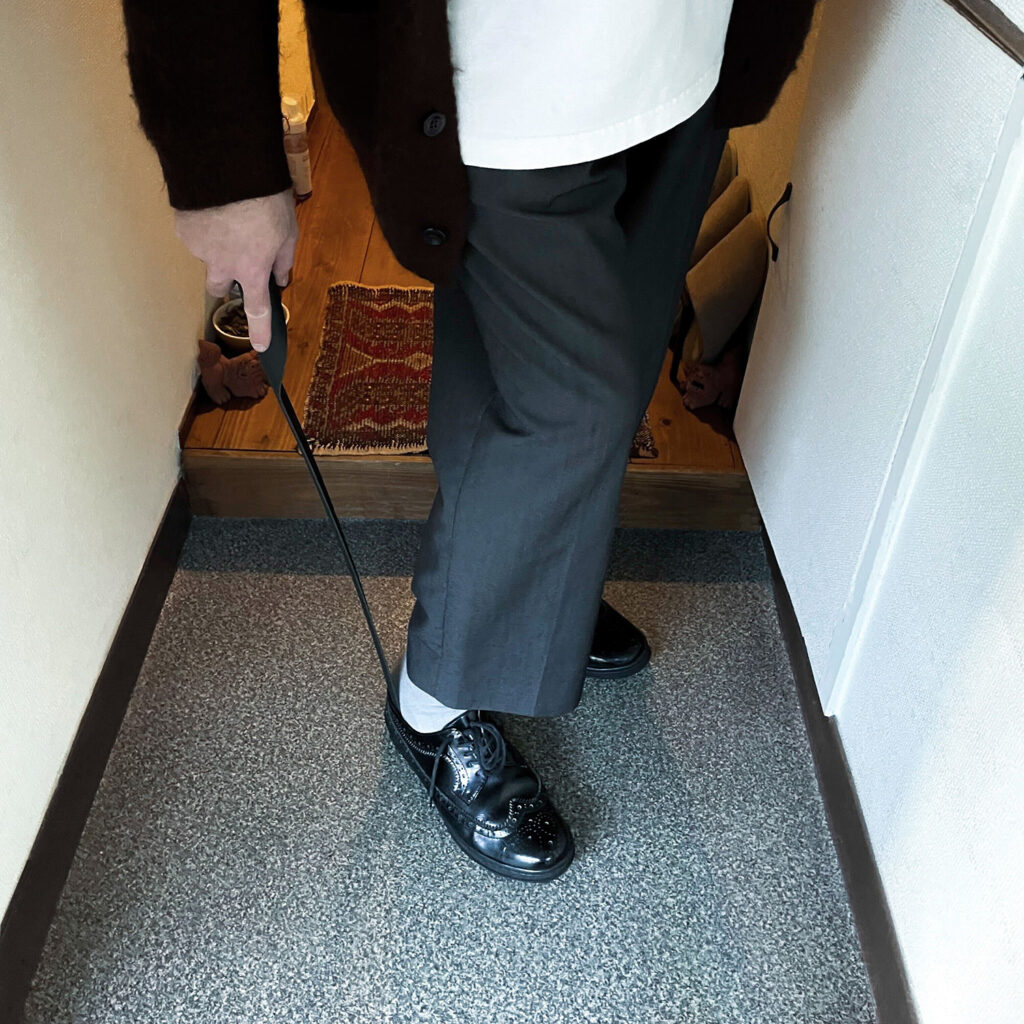 —— After using MOHEIM items, what is your image or impression of the brand?
I thought MOHEIM is a brand that deserves to be a "standard for daily life" because it is simple but has some unique details and practicality that can be felt when actually used.
—— Thank you. Are there any other MOHEIM items that you are interested in?
I am also interested in SWING BIN, which has a sophisticated design that doesn't look like a trash can, and would fit in any room without choosing the right atmosphere….
—— We are sure SWING BIN will be a perfect fit for Narita-san's room. We hope you will continue to use MOHEIM items in the future.
Profile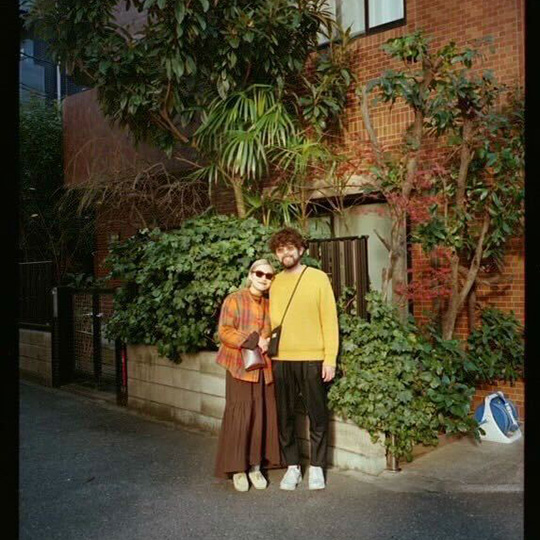 Genta Narita
After working as the manager of "TasYard" and the general manager of a bar in Ebisu, currently working as a freelance "PERCH" producer, developing and producing products related to drinks and opening events, while working as a manager at "werk."