Ricca Fukuda
Light blue and sand white of STONEWARE are beautiful colors on their own. But, when food is served on, they enhance the colors of the ingredients.

Ricca Fukuda (confectionery researcher)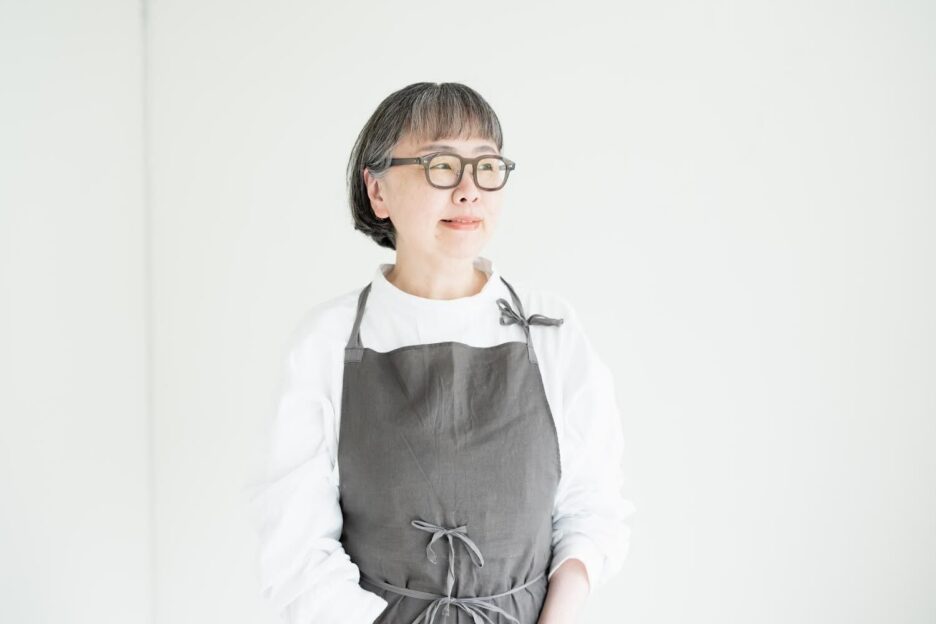 "MOHEIM OWN STORY" by Ricca Fukuda, a confectionery researcher, talks about STONEWARE PLATE and MUG.
MOHEIM OWN STORY vol.8
—— Could you please tell us why you chose MOHEIM's STONEWARE?
I chose PLATE and MUG because I liked their colors and shapes. The image of the MOHEIM as a brand is simple and beautiful in form and color.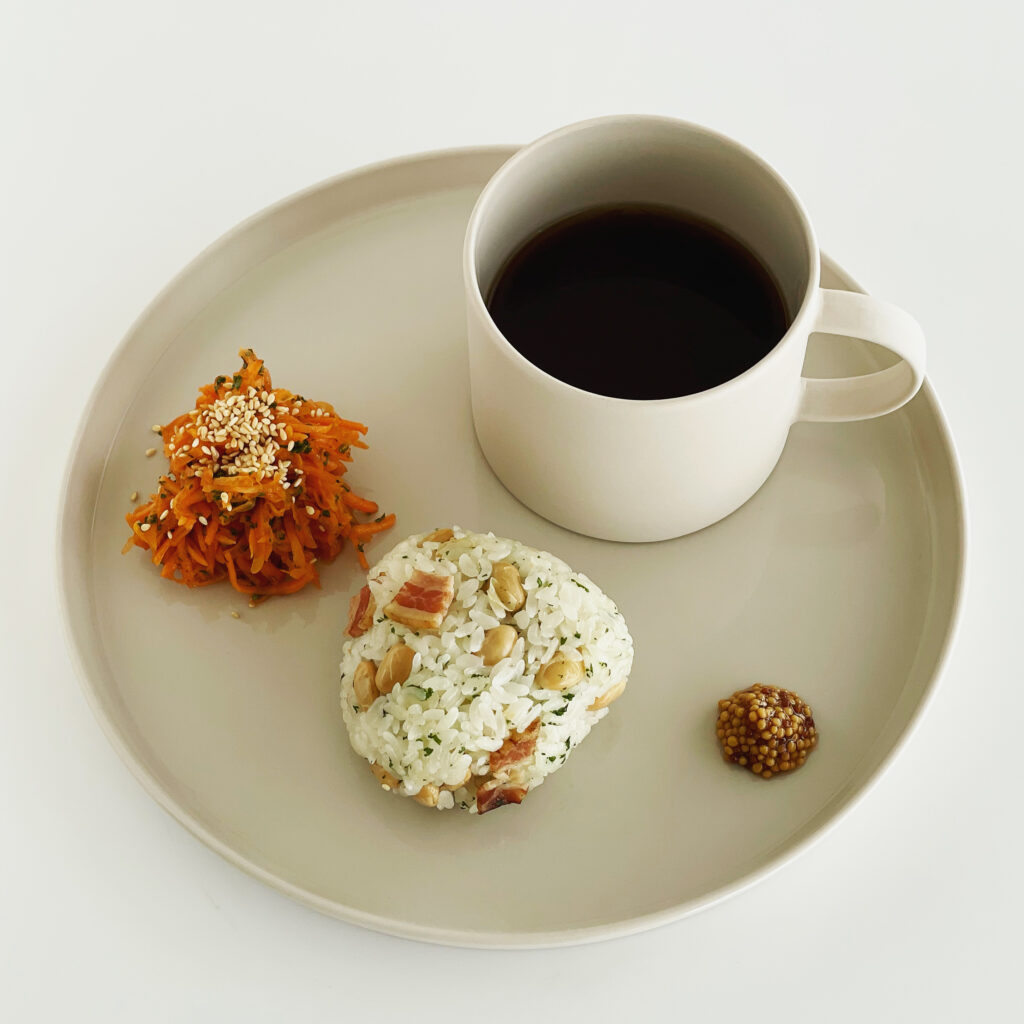 —— Can you tell us what you feel about the color and texture of STONEWARE, in particular?
STONEWARE's blue-graysh light blue and oatmeal color of sand white are beautiful colors on their own. But, when food is served on, they enhance the colors of the ingredients. But, at the same time, they enhance the color of the ingredients by smoothly and sensitively backing up when food is served.
I especially like the series of MUG. The outside has a matte texture that makes the most of the stoneware material, and only the inside is glazed with a glassy glaze to give it a glossy appearance. This contrast is also beautiful.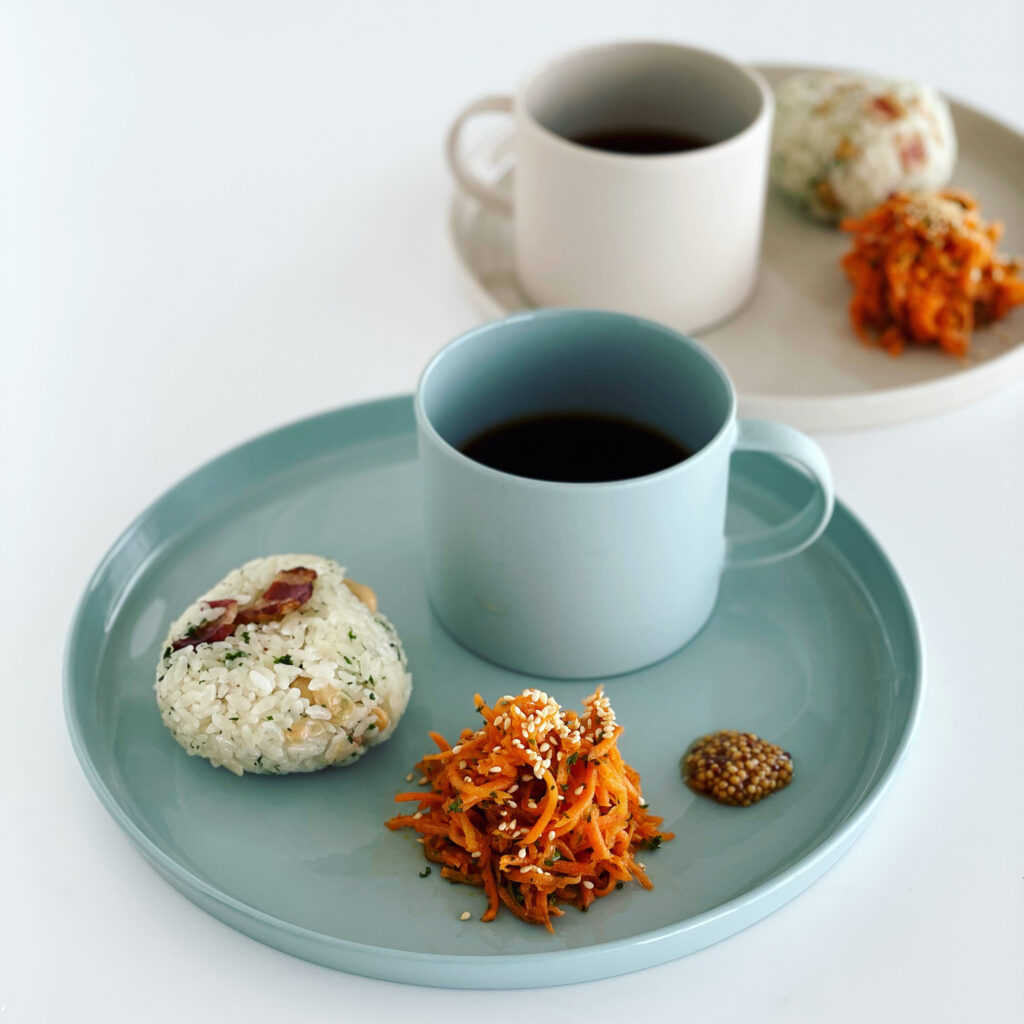 —— Please tell us what you think of the PLATE 260 and MUG 380 in practice.
The completely flat PLATE can be picturesque as a plate for serving a pile of food, a piece of cake or bread,or a piece of Nerikiri, a Japanese confectionery. It is good that it has a wide range of uses.
A MUG380 which I chose has a simple design with a large form and low height. It is a nice size when you want to drink plenty of coffee. The wide diameter is just right for drinking soup as well. The spoon fits comfortably in the mug so that even ingredients that have sunk to the bottom can be scooped up easily.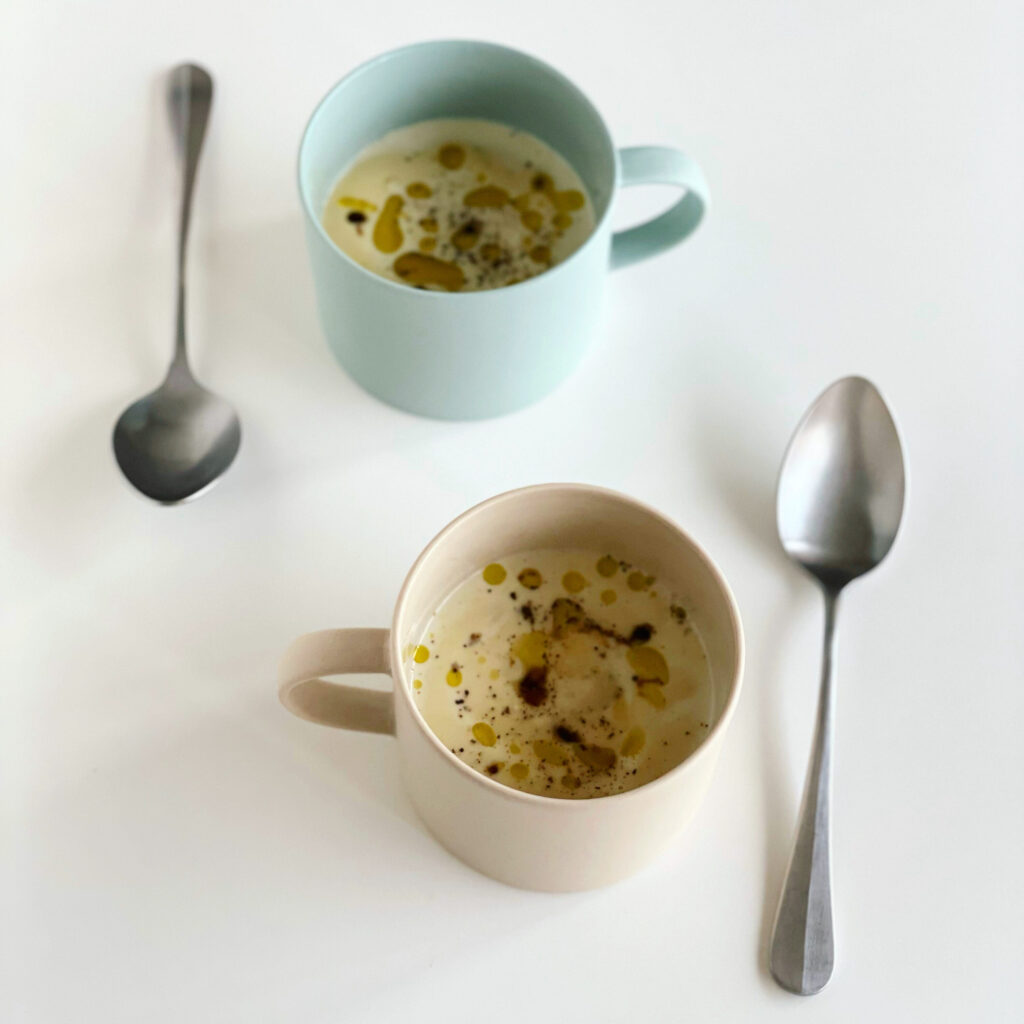 —— We feel that STONEWARE is also enhanced by being coordinated with Fukuda-san's cooking. By the way, what do you consider important when selecting interior items?
When I choose interior items, I find myself choosing things that I like the form of.
—— What do you think is unique about your own home, office, or other space creation?
I guess It is typical of me that I end up buying all my favorite tools.
—— We are very curious and would like to see what kind of forms are in Fukuda-san's place. Is there any other MOHEIM's items you are interested in?
I am also interested in BOWL from the STONEWARE series.
—— We would like you to use BOWLs as well. Thank you very much.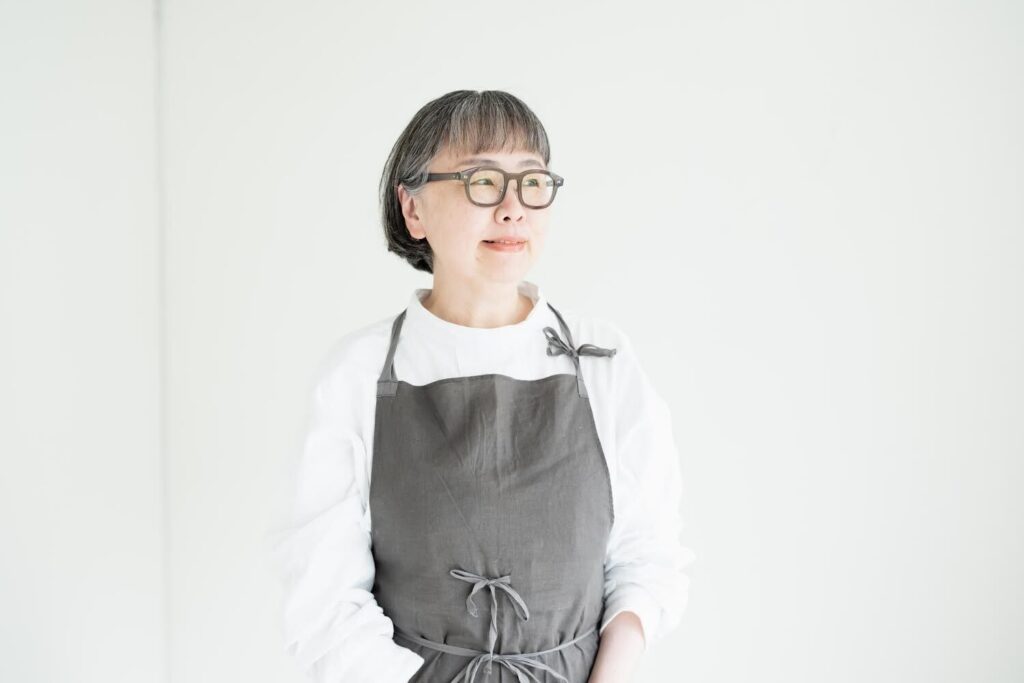 ---
Profile
Ricca Fukuda
Born in Fukuoka, Japan. Confectionery researcher. Author of "New Salad," "Recipes for Fig Lovers," "Mingei Okashi (Folk Craft Confectionery)," etc. She has been involved in product development for brands such as "mikaned" (GNFF), "Sable Weekend Citron" (bbb haus), and "Cheesy Poche" (ZAXFOX).